Google Cloud Platform Partner of the Year – Asia Pacific. We Solve Complex Business Problems.
Niveus Solutions Pvt. Ltd. is a boot-strapped cloud engineering services organization founded by Suyog Shetty, Rashmi George, Roshan Bava, and Mohsin Khan in Karnataka, India. The roots of Niveus were sown in 2013 when the 4 founders, who come with rich experience working with companies such as Infosys, Wipro, Cognizant, and Sapient, realized they shared a common dream of building a world-class cloud engineering services company. The immense talent pool available in nearby education hubs Udupi, Manipal, and Mangalore, from where some of the country's and the world's brightest minds hail, convinced the Founders that their dream could turn into a reality. Niveus progressed rapidly over the years with the company making a strategic decision in 2019 to exclusively partner with Google Cloud India and winning the 'Breakthrough Partner of the Year – Asia Pacific' award for 2020. The company now operates in multiple cities including Bengaluru, Delhi, Mumbai, and Singapore.
Niveus believes at the core of its success lies a unique empathetic approach to problem-solving; a trait embraced and imbibed by the team and articulated through its brand identity "We Solve For You", where 'You' stands for all stakeholders including the customers, customer's customer, and the team at Niveus. Today the company counts industry leaders in BFSI, Automotive, Media & Entertainment, Manufacturing, PSUs, and Digital Natives among its fast growing clientele.
As a Google Cloud Platform Partner, Niveus leverages cloud technologies to help enterprises with cloud consulting, app modernization, infrastructure modernization, data modernization, platform migration, cloud-native application development, cloud security, and managed services. The organization empowers enterprises with the ability to harness the power of cloud services and build resilient infrastructures that scale.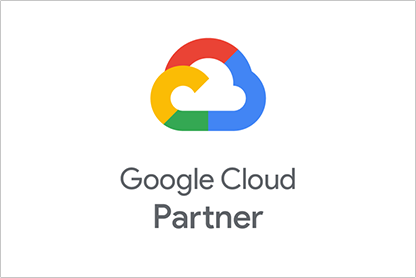 Our Vision
"Our vision is to be a people-centric company and set an uncompromising standard in terms of the work environment so that people can grow to their true potential"
Our Mission
"To bring out the best in our people by providing an open work environment and challenging responsibilities that will empower them to learn and grow while delivering their best to delight our customers globally"

INTEGRITY
Our partners, whether colleagues or customers, can always be confident that our intent to deliver would be uncompromised even in the most challenging situation owing to our integrity

CUSTOMER SUCCESS
We endeavor to put all efforts to understand what it would take to ensure customer success, we will deliver our best by imbibing ownership, collaboration and agility

INNOVATION
We are keen on driving innovation and staying ahead of the curve

EMPATHY
We strive to create an open environment, rooted deeply in empathy. We support and respect everyone's worth and dignity.

SUSTAINABILITY
We believe in an ecosystem run on sustainability to meet our current needs without compromising the needs of our future generations
Niveus Solutions is committed to deliver high quality products and services that meet or exceed all applicable requirements. As a cloud technology company, we transform businesses with modernization, making them future-ready with innovative solutions. 
We are committed to continually improve our quality management system to meet our business and quality objectives thereby improving our teams' capability to satisfy stakeholder expectations.