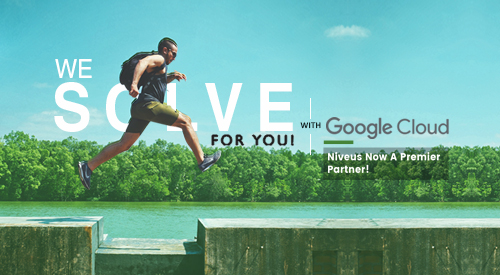 2020 has been a challenging year for the world for reasons that are obvious to all of us. The pandemic altered the way we live, the way we interact with each other, the way we work, and a lot more. It seems to be an endless list and humanity is still trying to understand the impact in its entirety. Like everyone else in the world, we had our fair share of fears, challenges, and unpredictability to deal with. But as the saying goes, when the going gets tough…Niveus gets going.
As early as March 2020, the team got together to prepare for the rapidly changing scenario and understand how we could be helpful to the ecosystem we operate in. From enabling remote work for our team and ensuring business continuity to developing and rapidly deploying critical solutions to solve complex problems for our customers, we put our heart and soul into making things happen for everyone. So much so that we did not realize when we grew from a team of around 70-odd in Jan 2020 to around 200 professionals starting 2021. In fact, our business has grown by more than 100%, client list has doubled, and the expectations from us to deliver more has skyrocketed.
2020 also presented an opportunity to continuously review and analyze how we do business and what we stand for. We tried to understand what made Niveus' the preferred partner of choice for not only our clients, but also the 200-strong team who chose to work with us to grow their career. When we asked people what they thought made us tick, we received varied answers such as "nice team to work with", "challenging work that helps me grow", "great customer service", "good team that understands our problem", etc. We thought about the underlying theme that ran through all positive experiences that Niveus delivered to its stakeholders and tried to capture it in a simple phrase that articulates it best: "We Solve For You".
Yes, that is what Niveus does and what we stand for. From the year we started, with a team of a handful of people, we have been sharply focused on solving problems for everyone; from our employees and business partners to our customers and our customers' customers! Empathy has always been at the heart of what we do. It reflects in our approach when we work with all our stakeholders. It enables us to appreciate that individuals and organizations have unique problems and they need unique solutions that work best for them.
When we asked ourselves why we need to do that, the answer was obvious; because we are deeply uneasy when people we care for are facing problems. We don't like seeing unhappy faces! So we go about solving problems and we solve problems for everyone who is part of the Niveus family. It may explain why we have stuck together and grown together through even tough times like what the pandemic has brought on for everyone around the globe.
"We Solve For You" is not really a product of the exercise we conducted, but it's an experience that we live every day of our lives. Come join us, work with us, partner us, to experience how we could solve problems together and for you.