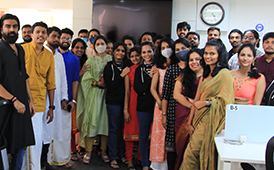 Transform Your Career
Niveus gives you the right opportunity to shape your future with a world-full of possibilities and innovations. We embrace a unique workforce that comprises of a female founder and more than 50% women employees.
Come join us, work with us, partner us, to experience how we could solve problems together and for you.
Our Agile Work Culture
We treat individuals as members of the Niveus family and a part of the greater journey that is full of prospects to discover his/her true potential. We support and reward performance and nurture those who strive to grow. We strongly believe that our team can contribute to their full potential only if they have a healthy work-life balance.
We make sure that the team is never "out of fun" and plan various team events accordingly. We are fun to work with!
All Openings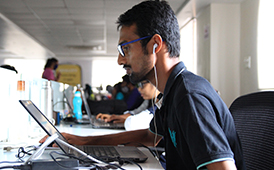 Why Niveus
Beautiful Location​
A rare combination of living in a beautiful place like Udupi and working with the tech-genius
Opportunity to learn​
Being a partner of Google, we offer hands-on opportunity to work on futuristic technologies
Work from Home
We have a flexible organizational policy that comes with the option to work-from-home
Flexible Schedule
In contrast to other traditional organizations, we have flexible work schedules
Indoor Games​
We have provided a number of indoor games for our employees like Table Tennis and Foosball.
Life@Niveus
Want to be a part of Niveus?
Join our team of innovators, solving the most challenging problems using the latest technologies.
All Openings
Udupi - Blessed by Nature