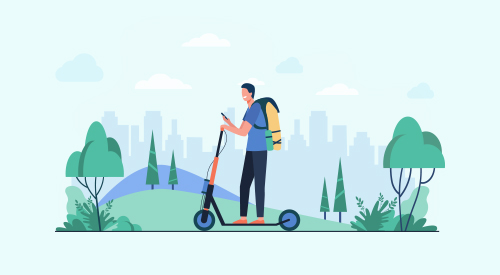 As travel resumes normalcy, a service to simplify the travel process, reduce time and cost for all stakeholders is the need of the hour. A Singapore-based fast growing Mobility-as-a-service and payment startup is currently offering a multitude of travel related services such as ticket booking, rental enquiry, rental bookings while expanding to more services such as cargo booking, taxi booking and so on. The startup wanted to help smaller travel companies in Southeast Asia to set up their mobile/online presence easily and start selling their tickets or services at minimal cost and service charges on their booking platform. Niveus' multi-platform cloud application solution assisted the business to expedite their services and their range, by developing a mobile app cum web portal.

Challenges addressed by our Mobility-as-a-service platform solution
1. Expanding to multiple geographies- The customer was looking to expand to Philippines, Singapore, Malaysia and other countries at a rapid pace. Each country would involve a different payment gateway, and complying with local regulations and catering to the needs and preferences of the local market was a key point to consider. Building a solution that is globally scalable as well as highly customizable for the regional needs was a challenge well accepted by all team members.
2. Ensuring easy onboarding: A large majority of the fleet and tour operators targeted by the startup were small in scale and run by minimal staff who were not necessarily well versed with technology and command of the English language. Their empowerment was crucial to ensure that they can set up their own business online in minimum steps and be able to start selling tickets. More complex the process, the more the hesitation and delay in onboarding. Thus, simplifying initial data setup and configuration was a main point of focus.
3. Versatility between app, mobile and desktop web: Building a solution that is flexible to fit into multiple modes of consumption- be it a custom mobile app, mobile web or regular desktop.
4. Enhancing passenger experience: Customer loyalty in this field is a result of helpful and easy user experience, reliability and service quality. Our solution had to ensure a seamless customer experience during booking. Visibility of all available options, quick pricing comparison, quicker booking process with minimal steps and clarity in terms of facilities, terms & conditions were key to providing a helpful UI UX experience.
5. Low cost for operators: With Southeast Asia being a price sensitive market, operators are sensitive to booking platforms charges for their services. The startup being aware of this, wanted to offer device subscription plans that were very pocket friendly for operators.
Value we've added:
Niveus pitched in with technical, functional, and UI UX development services to refine the solution and achieve faster go-to-market for the Mobility-as-a-service startup.
Guidance in choosing right architecture: Lead Solution Architect from Niveus was actively involved in selecting the right technology stack and solution approach working closely with client's CTO, to define a scalable and flexible architecture suitable for client's growth ambitions.
Domain expertise: Senior Business Analyst from Niveus was involved in refining product requirements, features and functionalities, leveraging travel industry experience and market research.
User experience: Lead UX designer from Niveus was actively involved in shaping the look & feel of the solution keeping in mind user behaviors, experience and optimal navigation.
Quality development: Niveus's team of front end & backend developers, along with QA and DevOps assisted in faster roll out of MVP.
The solution is expected to boost the business' activities multifold. To learn more on how we can add value to your business, email us today at biz@niveussolutions.com