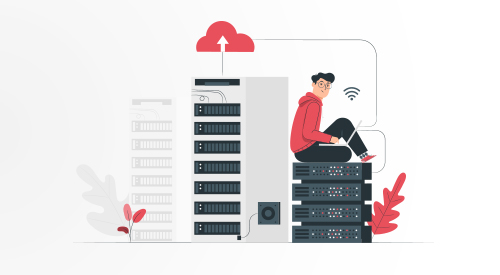 Data is indeed the new oil, and is being generated more than ever. By 2025, the world's datasphere will cross 175 zetabytes. And just like in the oil industry, there is a potential to create new value chains – from conventional reports, and interactive dashboards to actionable insights. But before we get too carried away with regard to the worth of the knowledge held within, let's not overlook how much a data warehouse powered by Google BigQuery and Looker can impact every industry.

Data warehouse is an important technology for organizations of all sizes, from large multinationals to mom-and-pop businesses. This technology allows you to store data for longer periods of time so that you can analyze it and identify patterns. But a lot of businesses don't have the right tools to help them store and process their data at scale. That's where a Google Cloud Partner such as Niveus can help. This blog will go over the various aspects of data warehousing and how it can help your organization.
What is data mining and data warehousing?
Data mining is the process of looking for patterns, anomalies, and interrelationships between large pieces of information that help predict outcomes. Data mining is a bit like fishing. A net is cast and strung across a body of water in order to fish out anything that might be swimming inside. Sometimes it can surprise you by pulling up something long forgotten like an old, rusty fishing hook or a rare gemstone with all sorts of wonderful stories attached to it
Data warehousing is the process of collecting, storing, and retrieving business data for analysis. The data is collected from documents, spreadsheets, emails, faxes, and pictures and is stored in massive subject-oriented databases and is used to provide reports and statistical information about the business.
Challenges in leveraging data
While Google delivers fantastic data processing, any organization's data availability and quality are two major challenges to mine meaningful data. At Niveus, we work to ensure that these inherent challenges do not impede an organization's ability to derive value from their data.
Data Quality: While creating data pipelines, we parallely create low code tool with auto detect and suggestive corrections at scale to visually explore, clean, and prepare data for analysis and machine learning. The program assesses the incoming data quality and cleans up wherever required. These automated and scalable pipelines allow for data of any size to self cleanse.
Data Availability: In order for predictive insights to be delivered, the right kind of data has to be available and identified for use. Here is where our domain knowledge comes in handy. We at Niveus, can help organizations to identify data that is available and useful for the specific predictive requirements.
Benefits of data warehousing
Data warehousing can provide businesses with a wide variety of benefits.
Improved traceability and risk mitigation: Internal and external data helps to make informed decisions to model supply chains and caters to demands better. This improves traceability and financial risk mitigation
Generates better quality revenue: Customer 360 data helps organizations to personalize customer experience, enabling customer delight and enchantment. This ultimately generates quality revenue for organizations.
Faster decision making: Outdated data can not only impede growth, but also even jeopardize an organization's business processes. With modern data warehousing and analytics tools, organizations are able to access fresh incremental and aggregated data with latency as low as a few seconds.
Improves operational efficiency: Businesses use structured data to identify gaps and bottlenecks, improving the overall performance and efficiency of their business.
Retrieves and stores third -party data: Data warehousing can also be used to store and retrieve data from external sources such as social media sites and news feeds, which can then be used to improve a company's online presence.
Predicts trends: Data warehousing insights can be used to identify trends in sales, customers, and products, helping organizations to stay ahead of the curve.
Why leverage data warehousing
In the past, the most common business intelligence (BI) systems were data marts, which were standalone databases with limited storage, processing power and security. Large amounts of raw data needed to be processed and refined before it could be used for analysis, and the results had to be manually reviewed by a BI professional. Data warehouse implementation solves many of these problems.
It is a secure, centralized warehouse containing a large amount of reconfigured data, with a fast and efficient analytical engine that can be accessed remotely by authorized parties. It has a standard structure and schema (which may include any information from any source, including data marts), and it is updated automatically to ensure it is always current.
Best practices with Google BigQuery and Looker
Google Cloud Platform (GCP) offers a fully managed, cloud-based data warehouse, BigQuery. This service allows you to store a massive amount of data in the cloud and then use that data to run reports and queries. Looker is a business intelligence tool that allows you to build dashboards in a very easy way.
With Google BigQuery, businesses can collate and locate their data in a single organized warehouse, identify trends, address operational bottlenecks. Additionally organizations can carve new business opportunities with Looker's data analytics, capitalizing and monetizing data with real-time insights.
With today's increasingly fast-paced and data-driven world, having the ability to access business information quickly and easily is a must for any organization. Data warehousing delivers on that need and allows businesses to store information over an extended period of time, providing a comprehensive view of the organization's operation. To see how data warehousing can benefit your business, get in touch with us at biz@niveussolutions.com