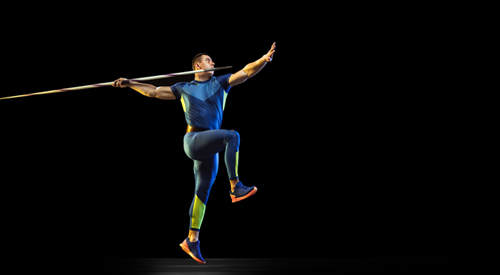 Google Cloud is one of the fastest growing players in the cloud market. The pace at which GCP products and solutions are being adopted globally, has presented partners such as Niveus with an opportunity  to come up with innovations that make the entire journey of the customer on Google Cloud smart, secure, and seamless. A key pain point that we identified as a bottleneck for faster onboarding of customers on GCP was setting up a landing zone when migrating their business from on-prem or other cloud to Google Cloud. It was then only a matter of time before our team of innovators developed a platform that would automate the entire process. That's exactly how our platform Niveus Lander was born – an automated GCP foundation. 
This blog will look at what landing zones are and how you can use our landing zone platform to set a solid foundation and a clear blueprint for your cloud environment.
Landing zones – what are they?
A landing zone (LZ) is a concept in multi-account architecture where a common location is created as a template in your cloud environment. An LZ is a place where all cloud resources can be copied and modified without risk to the original environment. LZ architecture is common and we can see that with the advent of public cloud services major cloud providers offer a LZ in the management portal.
What is Niveus Lander ?
Niveus Lander, an automated Google Cloud landing zone, has been helping organizations migrate to cloud within 60 minutes. Our proprietary platform is built on Hashicorp's Terraform Enterprise product, leveraging its ease and speed of automated provisioning and infrastructure management.
Why leverage Lander ?
With Lander, the process of a manual landing zone setup, which would normally take up to 7 days, can now be completed within minutes.
Leveraging our Lander requires minimal technical expertise and knowledge, whereas the manual setup would depend on a high degree of expertise, knowledge, and skilled technical resources from your development teams.
In the manual set up, everything has to be built from scratch while our Lander provides a template style set up, which allows businesses to fill in the required details including billing, resource hierarchy and more, expediting the process.
The template also provides a comprehensive checklist which assures that all bases are covered. This reduces the chances of missing out on key components.
Lander allows businesses to launch their GCP journey within 60 minutes,with the assurance of GCP's best practices, eliminating the hassles of acquiring their own cloud engineers and resources.

Niveus Lander – basic vs enterprise version
To simplify the process of getting started with Google Cloud Platform, the Lander requires businesses to fill out a simple questionnaire. Once this form is submitted, Lander will be able to evaluate business requirements and trigger one of two types of landing zones associated with the account: a basic landing zone or an enterprise landing zone.
With the basic version of Lander, businesses receive the primary version of the GCP landing zone which covers all basic cloud environment building needs and requirements. Within Lander basic version, customers can benefit from features including service accounts, security, monitoring, command center and more.  
The extended enterprise version of Lander provides a greater degree of standardization, complete with advanced features and add ons such as more complex and customizable options, and flexibility as per business policy requirements. Along with all the offerings of a basic Lander version, with Lander enterprise businesses also leverage features such as VPC Peering, Cloud VPN, VPN Tunneling to Azure/AWS, DevOps- Support Plan based on the company's needs, and much more.

Niveus' Lander provides a smooth runaway for businesses that are looking to migrate to GCP either from on prem or from other cloud, quick, secure, and easy! To get started with Niveus' GCP Lander, send us an email at biz@niveussolutions.com