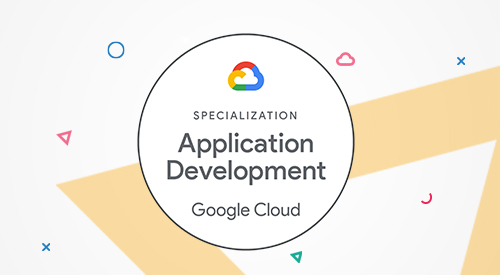 We are delighted to announce that we have received our second Google Cloud Specialization – Application Development! As a Premier Google Cloud Partner, we continue to stay focused on consistent growth, setting new benchmarks in innovation, and achieving new milestones in our work. Gaining new specializations is something we strive for and earn through our work with industries across the digital landscape.
The Application Development Specialization is conferred to Google's Partners that have demonstrated success in architecting and building GCP applications and workflows, and completing migrations to Google Cloud. It is the fruit of our extensive labor and experience we carry in this field.
Google Cloud Platform products included in the Application Specialization are:
Computing – Compute Engine, App Engine and Kubernetes Engine, Cloud Run
Storage – Cloud Datastore, Cloud Storage, Firebase, Cloud SQL, Cloud Source Repositories, Container Registry, Cloud Spanner
Security and Identity – Cloud Deployment Manager, Cloud Identity and Access Management (IAM)
Tools – Anthos, Apigee API Platform, Cloud APIs, Cloud Build, Cloud CDN, Cloud Code, Cloud Endpoints, Cloud Functions, Cloud Pub/Sub, Container Builder, DialogFlow Enterprise Edition
Monitoring – Cloud Scheduler, Cloud Tasks, Stackdriver
At Niveus, having successfully completed the requirements for the Google Cloud Platform Application Specialization, we are looking forward to adding more in the future. Stay tuned for updates on our progress.