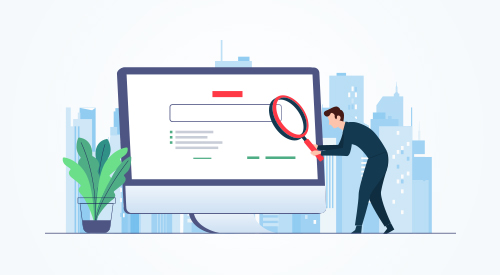 Although digitization has become increasingly popular, many industries still rely on traditional methods for data recording, such as manually filling out logs and Excel sheets. However, as the world progresses further into the digital age, more and more industries are beginning to store data digitally. OCR, or optical character recognition, scans text and performs character recognition aiding in optimizing operational processes including digitization of documents, automating image processing, and more. Over the last few years, Google's Cloud Vision API has paved the way to transform businesses with advanced intelligence. With this API, Google is able to develop new features that are centered around OCR solutions. Since the Cloud Vision API is rooted in machine learning, and AI/ML framework is one of Google's key strengths, the cloud provider has been able to stay one step ahead of other OCR-solution providers. Here, we'll look at what Google Vision API and OCR do, and how they can help your business.
What is Optical Character Recognition?
Text recognition is a process of converting images to text and is one of the most common problems in computer vision, and there are many different approaches to solving it. Optical Character Recognition is a technology that allows us to extract text from images. It turns scanned paper documents into editable, searchable, and machine-readable files.
Top organizations are verifying their documents with Niveus' OCR solutions!
An optical character recognition service captures the information on a page and converts it into a text document. The output is a cleanly formatted document that can be further manipulated. An OCR service can be used for a wide range of different applications, for example, to convert the contents of a paper document into a digital format for easier storage and retrieval, to extract data from documents, such as invoices, application forms, etc, for use in a database in a structured format.
How does image-to-text extraction work?
At Niveus, we use Google's Vision API, a tool used to run character-based OCR programs, combined with Google's Natural Language API to extract textual data from images and is capable of detecting entities and objects in the image. The solution is also capable of identifying the language of a text and even detecting handwriting on an image and other attributes.
Benefits of leveraging OCR solutions with Google's Vision API
Nowadays, there is a need to integrate image/document processing into business, and more businesses are looking for ways to automate. Image processing software is rapidly evolving, and image recognition is becoming more sophisticated. Automation tools, such as computer vision, are already being used to improve business processes. Here are some top features that global businesses love about Niveus' OCR solution:
Here are some top features that global businesses love about Niveus' OCR solution:
Detects and extracts useful and relevant textual data from any image: by combining with Google's Natural Language API, the program can not only detect, but also extract the required data at scale.
Expedites certificate and document verification for video-KYC: By automating the process of data detection and extraction, document and certificate verifications can be expedited, saving time and effort for your business.
Optimized for dense text and documents such as PDFs: The program can work with ease through documents such as PDFs that are text heavy and at scale.
Integrates with existing and new applications:  The Vision API is so versatile that it can be integrated for a variety of applications. You can also use the Vision API to create a new application to help streamline as well as innovate your business processes. 
Customized training models capabilities: With the solution, we can annotate and train a model using Google's AI/ML algorithms for NLP to extract specific pieces of text that need to be extracted from a variety of documents.
How Niveus' OCR solution helps businesses
At Niveus, we're all about solving business challenges with GCP solutions. To help businesses with their workflows, we've developed an OCR solution that can process large volumes of documents quickly and easily. Our OCR engine is designed to be cost-effective and fast, and it can automate your back-office processes, so you can free up manual resources.
We integrated OCR technology into the existing insta services platform of a leading private bank in India to expedite their NRI customer verification and onboarding process. Form-filling turnaround time was cut down by 50%. The cloud-based banking technology also helped the bank to automate certificate verification of the UDYAM certificates uploaded by their customers.
A leading housing finance company also leveraged our solution for their newly-hosted GCP application, expediting their loan processing time and improving loan disbursement from 3% to 5%.
A major global trade and technology company in Singapore is now preparing to use our OCR solution to improve its permit and bill processing system. This will allow for faster processing via automation, better scalability, and versatility to cope with a wide range of source documents.
Our OCR software not only helped a major BPO with organization and time management, but it also kept track of their customers' billing data, making things much more streamlined and efficient.
OCR can save businesses a lot of time and money by automating document processing tasks. It enables computers to understand and make sense of the information contained in a document. This can be useful for tasks such as scanning documents, extracting text from images of business cards, and more. Google Cloud Vision API can now accurately understand printed text in images, even if the text is handwritten, rotated, skewed, or very small. With OCR Solutions, operational efficiency can be improved, creating more space for organizational effectiveness.
Know how Niveus' OCR capabilities are modernizing operations for businesses!