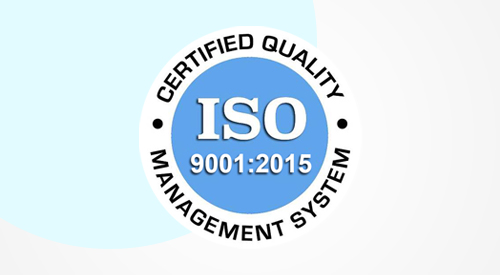 ISO 9001:2015 is an internationally recognized standard that sets out the requirements for a quality management system, offering organizations with a framework to enhance their processes, products, and services. Niveus Solutions successfully obtained ISO 9001 certification through evaluation by a reputable accreditation body. Our documentation was reviewed, and our staff were interviewed to verify compliance as per standard requirements. This certification serves as a testament to our unwavering commitment to delivering the utmost quality products and services while effectively managing risks, all aimed at delighting our valued customers.
We aim to set new cloud industry benchmarks through continuous process improvement, earning our customers' trust and respect.
At Niveus Solutions, we are committed to building and maintaining strong customer relationships leveraging our profound expertise in cloud computing, industry leadership, evidence-based decision-making approach, emphasis on process improvement and a reliable risk management framework.
How does ISO 9001 benefit our customers?
There are many benefits to our customers from our ISO 9001 certification, including:
Increased confidence: This certification demonstrates our commitment to providing high-quality products and services. This gives our customers greater confidence in our ability to meet their needs.
Improved communication: Our quality management system ensures that we have clear and effective communication with our customers. This helps us to better understand their needs and to deliver products and services that meet their expectations.
Increased efficiency: Implementation of the ISO 9001 standard has helped us to streamline our processes and procedures. This has led to increased efficiency and productivity, which has resulted in lower costs for our customers.
Enhanced customer service: It has also helped us to improve our customer service. We are now better equipped to handle customer inquiries and complaints, and we are able to resolve issues more quickly and efficiently.
How does ISO 9001 benefit our employees?
Clearer expectations: ISO 9001 provides a framework for setting clear expectations for employees. This helps employees understand their roles and responsibilities, and it leads to increased job satisfaction
Enhanced Training and Development: ISO 9001 mandates the implementation of a comprehensive training and development framework, enabling employees to enhance their skills and knowledge. This leads to increased job satisfaction and opportunities for career growth
Greater job security: Organizations that have implemented the ISO 9001 standard tend to achieve long-term success. This provides employees with a sense of job security, knowing they are part of a company dedicated to quality and continuous improvement
Improved work environment: Implementation of the ISO 9001 standard has helped us to roll out a positive work environment. This has led to increased employee satisfaction, motivation, and productivity
Accomplishing the ISO 9001:2015 certification is a significant milestone for Niveus Solutions, emphasizing our commitment to delivering the best possible experience to our customers.