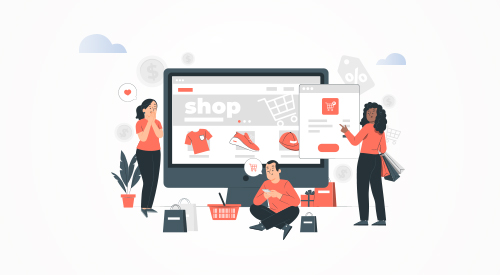 In the retail media world, time is of the essence when it comes to attracting consumer interest to online product offerings. Here's how OnlineSales.ai, a white label platform for retailers, reduced ad placement time for their customers from 80 milliseconds to 55 milliseconds, and enabled faster AI analytics for targeted advertising.
Connect potential buyers to relevant ads Faster
Niveus and Google Cloud assisted the organization in expanding their retail media presence globally, with GCP services to decrease the ad server response time by 30% and the time needed to process data queries for AI analytics by over 60%.
The context
Retail media is a burgeoning industry in which retailers hawk advertising space on their websites, apps or marketplaces, using consumer data to connect potential buyers to relevant ads in real-time. OnlineSales.ai helps to amplify reach with their AI algorithms using their white label platform for retailers, and display targeted banners in real-time as customers browse their sites.
The client, having evaluated the data processing speeds of BigQuery against those of their legacy data warehouse, opted to migrate to Google Cloud. GCP's lower latencies with Cloud Load Balancing, and more seamless autoscaling with Google Kubernetes Engine (GKE), also played a role in the decision.
At Niveus Solutions, we helped them to envision and develop their architecture on Google Cloud, completing the whole migration within four months with zero downtime throughout the process!
The implementation and results
Here's how we brought transformational growth for the OnlineSales.ai team –
Overall, the implementation brought a reduction in ad server time from 80 milliseconds to 55 milliseconds. This is a significant advantage in a fast-paced industry.
We were also able to cut our average data query time from eight seconds to just three seconds by implementing BigQuery as our core solution for powering AI data analytics.
Cloud Load Balancing has greatly enhanced network connection speeds by automatically connecting server requests to the closest node in Google Cloud's worldwide computing network.
We automated provisioning Apache Storm stream processing capabilities with Dataproc and helped to build robust data pipelines for generating AI analytics. This helped to optimize time and effort, moving away from manual provisioning, which is a major improvement especially during peak sales periods.
As the company expands into new international markets, it expects significant spikes in consumer traffic from various regions, necessitating highly accurate and robust auto scaling capabilities. To handle this growth, the company intends to collaborate with the Google Cloud support team to create advanced Kubernetes applications, which will play a crucial role as the company continues to increase its worldwide presence. With GCP, we have also been actively helping to boost the client's growth by utilizing go-to-market tactics that take advantage of Google's extensive global online advertising presence, connecting the startup with potential retail partners. Here's the Google Cloud case study on Empowering global businesses with retail media solutions on the cloud
Empower businesses with better scalability