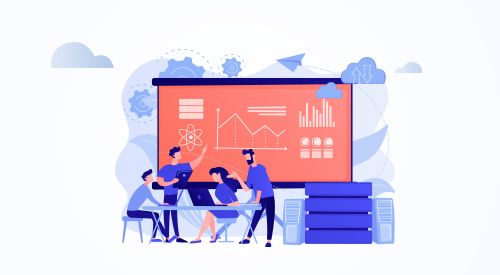 Data analytics is becoming increasingly important to businesses in Singapore and Malaysia. Understanding more on how data analytics is being used to grow businesses and what APAC businesses can do to benefit from this trend, is crucial for sustained digital transformation. However, there are still a lot of companies that are not truly leveraging the power of data analytics. Here, we will talk about data analytics and how it is applied in Singapore and Malaysia to map out the opportunities ahead with GCP.

Data analytics is a very large and growing field in the whole IT industry. It spans many disciplines and professions, from statisticians to data scientists, from project managers to business analysts, from data entry clerks to programmers, and from graphics designers to communications professionals. Data analytics is a method of extracting information from data sources and turning the information into useful insights for your business. It is applied in all sectors – starting from technology, retail, and healthcare to education. Data analytics is used in all stages of the business cycle: strategic, tactical, and operational.
Analyzing big data in Singapore & Malaysia
The big data analytics (BDA) market in Malaysia is expected to grow at a Compound Annual Rate of 14.3% to reach US$1.9 billion by 2025. According to a study commissioned by Malaysia Digital Economy Corp (MDEC) from research firm IDC, the engagement of the private sector is essential in attracting the desired level of digital investment into the country. Big data analytics is a growing trend in the marketing world and is a common topic of discussion at marketing conferences. Data analytics is a complex field, but organizations that want to take advantage of big data analytics need tools to make it easier.
Big data analytics is the buzzword in Singapore, with the promise to help the country leapfrog to a higher level of productivity and innovation. However, big data is still a new concept in the country, with many companies yet to tap into the potential of this technology.
The article stated that with supportive government policies and various capacity-building programs with local and international partners, MDEC seeks to better equip the workforce for in-demand digital jobs. This includes content creation, data science and analytics, and programming. Singapore and Malaysia have both adopted IoT and big data analytics to help revolutionize their transport systems. The transportation sector is one of the leaders when it comes to implementing new technologies and it is constantly innovating to remain competitive, increase productivity, and enhance customer satisfaction. Analyzing the vast amount of data in this sector has helped to streamline the way it functions.
Big data analytics in healthcare, transportation & more
Here are some of the ways how big data is changing the way different industries across the globe are evolving –
Education sector: Big data is a huge help to the education sector in managing student data. It's difficult for teachers to properly use all the data because of its size, but big data analytics is changing education for the better. By analyzing student data, teachers can better understand each student's abilities and help them reach their potential.
Travel and tourism: The tourism industry, in most countries, is volatile, and booking trends can change quickly. This means that organizations within the industry have to be able to adapt their strategies at a moment's notice to maintain a competitive edge. For companies in this sphere, being able to process large amounts of data quickly and without interruption is crucial to providing a seamless customer experience.
Transportation: IoT and big data analytics in particular were employed in Singapore in order to better understand passengers' preferences and needs when it comes to bus transportation. Industry experts were interviewed to gain insights into how IoT can be used to improve and streamline transportation services in the country. The study resulted in an IoT-based technical architecture for an application that predicts arrival times for buses, makes a comparative analysis of passengers' options and gives an estimate of the number of passengers in the arriving buses. This ultimately guides passengers in choosing their preferred bus and route.
Healthcare: Big data in healthcare helps practitioners to provide advanced and quality healthcare to their patients based on the electronic health records of the patient. It enhances the overall operational efficiency of healthcare companies and has allowed them to make the required changes. Big Data Analytics would allow them to find a better cure for a disease by recognizing unknown connections and hidden patterns. Tracking widespread diseases such as in a pandemic and endemic situation can be made simpler by big data, thereby streamlining efforts toward a faster resolution.
Enterprise & Innovation: Any company looking to innovate needs data, and lots of it. With big data, businesses have the knowledge and resources to build innovative solutions and products. This is why big data analytics is used by businesses to create new products and services for their customers. Companies use big data to analyze different customers' opinions about their products and how their product is perceived. This gives them information about what they are lacking and what are the significant things to be kept in mind while developing any new product.
Niveus & big data implementations
With big data analytics companies such as Niveus, Data warehousing on the cloud helps to bring large data for businesses even as they grow in size. With Niveus' pay-as-you-go option, data warehousing on GCP even allows you to avoid unnecessary costs on cloud. The solution leverages Google's BigQuery to store historical transaction data to reduce storage costs while providing high availability.
With GCP's BigQuery, data of any size and scale can be consolidated, structured, and retrieved from a single pane. Looker analyzes the stored data to provide actionable insights for the business. With Niveus best practices in leveraging Google Cloud's BigQuery and Looker, our customers are now empowered to unlock the full potential of their business data.
Here's a look at how some of our customers are benefiting from Niveus and GCP's BigQuery & Looker capabilities-
A multi-billion dollar conglomerate implemented real-time data ingestion to BigQuery from different sources. With the implementation of Looker, all business users now have access to all required information from different sources in a single place for real-time analysis
A top non-banking financial company worked with Niveus to consolidate their loans and billing information for all their accounts with BigQuery and made the data available in real-time
India's oldest music label now brings data from multiple data sources with a centralized, scalable, and pay-as-you-go data warehouse implementation for analyzing information and generating insightful reports
A leading automobile player is leveraging an enterprise data warehouse for their telematics solution, with aggregated data for each vehicle, and real-time information such as trip details and vehicle health
GCP and Niveus can help you make the most of your big data analytics. If you would like to find out more, then please feel free to contact us at biz@niveussolutions.com