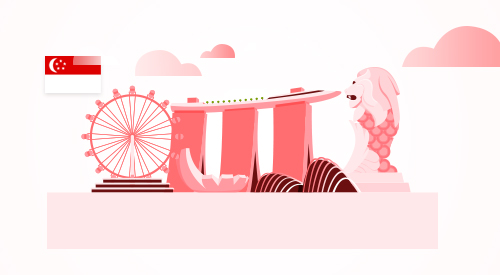 Companies are constantly looking for ways to improve their operations. One way to do that is by doing business in the cloud. The cloud offers a number of benefits that companies cannot afford to ignore. But, despite the benefits of cloud computing, companies are still hesitant to take the leap to cloud. Niveus, a cloud engineering services company, is bringing digital transformation to multiple industries in Singapore. Let's take a look at how by offering cloud consulting, computing, and cloud migration and modernization services, Niveus is helping businesses overcome their apprehensions and usher in a new age of digital transformation in Singapore.

Why Digital Transformation is Important For Singapore?
Singapore's investment in public cloud is projected to grow at a CAGR of 20%. Largely backed by the government's endorsement and its active policy to promote public cloud for its own use, cloud has gained significant traction among a wide range of industries including digital native businesses. The cloud industry in Singapore is here and it's here to stay.
The cloud industry is bringing marked modernization and evolution to Singapore's traditional and digital native businesses. Digital transformation in Singapore leveraging innovative and cutting edge technology is equipping businesses to not just survive, but thrive in the fact-paced digital era of commerce that we are in. With the global economy moving to a much more connected and hyper speed arena, businesses have to keep modernizing themselves in order to stay in the race.
Yet, research has identified a lack of manpower to be a major challenge for cloud adoption. 49% of the cloud adopters in Singapore are said to have faced a lack of manpower and expertise when switching to cloud. Digital transformation companies then play a vital role in bridging businesses to cloud adoption. Partners such as Niveus, by offering cloud services in Singapore, bring the required expertise and in-depth knowledge required by organizations for a successful journey to cloud. They allow businesses to modernize with the safety net of expertise and experience that consulting and managed service providers bring.
Niveus' Projects in Singapore, APAC, & the World
With our capabilities ranging widely and deeply within the application, data and infrastructure modernization verticals, we at Niveus have been helping the businesses with digital transformation in Singapore to tackle hurdles and modernize themselves on cloud. At Niveus, we harness the power of cloud technology to build innovative products and solutions to solve operational challenges and meet business goals. Some of our first fruits in Singapore include –
We built a multi-platform cloud application solution with a secure CI/CD pipeline for a Singapore-based Mobility-as-a-Service (MaaS) and payment startup, accelerating their go-to-market
We assessed the core & customer repository management as well as the continuous delivery processes for a Singapore-based market leading AI-powered technology solutions provider, to consult on the best practices and recommendations/reviews for their current processes
We created an administration and management application and automated its CI/CD pipeline for a global healthcare services provider with Advanced AI capabilities
Our telematics platform locates vehicles and monitors its events in real-time for a leading automotive manufacturer, while providing real-time data on vehicle operations and diagnostic health
India's leading insurance company is leveraging Apigee for improved security and scaling of their APIs, as well as for comfortable partner onboarding with secure access
We built a progressive Web Application on Google Cloud Platform that reimagined the digital onboarding process for a leading private bank in India to allow customers to open an account in under 5 minutes* from anywhere, at any time, using any internet-connected device, with basic identification information
We have successfully automated subtitling for movies into Arabic for a top Global Media and Entertainment company by harnessing Artificial Intelligence and Machine Learning capabilities. The first-of-its-kind, the GCP-based, AI-ML solution, has opened up a new audience for our client increasing their viewership.
We enabled virtual care for thousands in the USA through an AI-driven application hosted on Google Cloud Platform (GCP) to support real-time text-based chat, audio-video calls and end-to-end encrypted digital file sharing for clinical documentation and virtual consultation.
If you are interested in learning more about how Niveus can drive digital transformation for your business, then email us at biz@niveussolutions.com.