Enabled Virtual Care For Thousands In The USA Through Innovative Application Of AI In Healthcare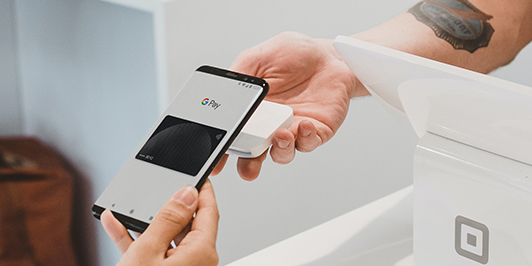 The Client
The Client Healthcare is transforming the landscape of care delivery by enabling virtual care through a synergy of health information technology, workflow engineering, and physician services.
HubMD, a client affiliate, provides professional services from first-rate, fully credentialed, licenced, board-certified specialist physicians who are committed to improving access to quality care, particularly for safety-net patients.

Project Objective
We made quality healthcare affordable and accessible to people over multiple geographies by developing a comprehensive Virtual AI Solution with curated information and care, enabling better healthcare decisions. We facilitated virtual care through innovative applications of AI in healthcare unlocking healthcare automation benefits such as real time virtual consultations.

Solution Considerations :
Accuracy and convenience: diagnose medical conditions and suggest appropriate care

Specializations borrowal from partners extending medical help

In physical appointments with specialists or emergency department within the patient's network

All regulatory and compliance requirements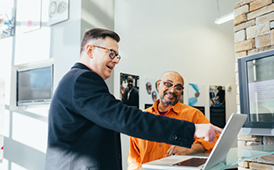 Solution Roadmap
Following were the challenges which had to be addressed to make the app a success:
Omnichannel Access to full range of services

Integration with existing clinical workflows

Addressing HIPAA compliance and other security considerations in Cloud.

Authorize and schedule face to face appointments with specialist, urgent care, or emergency department within the patient's network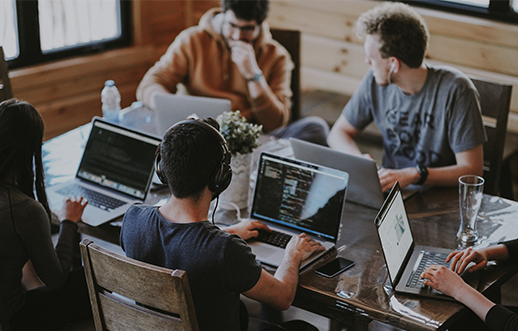 Business Solution
An AI-driven application hosted on Google Cloud Platform (GCP) to support real-time text-based chat, audio-video calls and end-to-end encrypted digital file sharing for clinical documentation.
Application Highlights
Self Service Via Automated Diagnostic Questionnaire to prescribe apt care

Availability/Speciality based Auto-assignment of doctors

Chat enabled with Sharing of Confidential Documents with Doctor (image/ video/ Docs)

Real time Chat translations to doctor's preferred language

Encrypted video calling with cloud storages

High Flexibility Admin configuration based on organizational preference

Generate/share conversations and diagnosis reports with doctors

Group chat/ call sessions allowing additional Doctors/ Family member additions for richer ailment context.

Care provider role switch enabled. (Ex: Doctor to Specialist)

Graphical dashboard for revenue/ schedules/ heatmap etc and automated consultation summaries.

HIPAA compliant and secure AES-256 encryption Platform.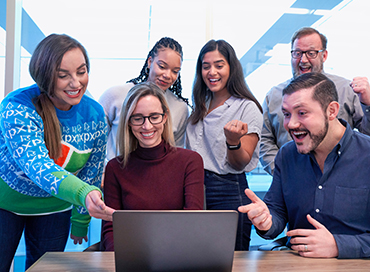 Enabled real time Virtual consulting for patients to avoid hospital visits during the Covid-19 pandemic's challenging times.
Enabled Doctors with frictionless access to patient records for faster and accurate prescription.
Optimized hospital asset utilization during pandemic by reducing patient visits and hospitalisations in applicable scenarios.
Instated patient~doctor confidentiality by enabling e2e data encryption across all communication channels in line with HIPAA compliance
"The India team (Niveus) and our dedicated Afya India team worked hard and overcame their challenges during this pandemic. We visited with them right before everything shut down globallya. This type of adversity and managing the immense pressures of keeping clients happy, employees engaged, and business afloat. I believe that Niveus has been a great partner because they have worked with us to overcome challenges and deal with adversity. "Sometimes, adversity is what you need to face to become successful." – Zig Ziglar"

Sajid Ahmed

CEO, WISE Healthcare
"Planning and execution are keys to success, while flexibility helps overcome the challenges we sometimes don't expect. The pandemic is one of those barriers and problems that no one expected, and it affected our ability to achieve our plans. Flexibility, creative and positive attitudes helped bring us through to where we needed to be."

Team WISE Healthcare