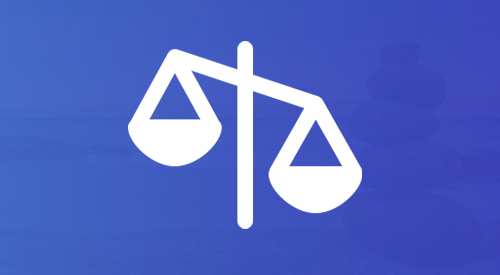 More and more organizations are looking to migrate to the cloud as modernization gains break-neck speed. But choosing the right cloud partner requires careful consideration and knowledge about what each cloud service provider offers.
With our rich-experience of providing working with all the leading CSPs and zeroing on Google Cloud migration services for a multitude of clients cutting across industries from Enterprise to SMB's, we have drawn a snapshot of non-exhaustive comparison between the leading cloud providers and where GCP scores over its competitors.
How GCP Scores Over AWS & Azure
Avoid lock-in with Open Cloud and GCP Deeper Expertise: Container orchestration service Kubernetes, was originally designed and developed by Google and continues to be the largest contributor to the Kubernetes codebase. With the early advantage, GCP rolls out the updates and the patches first to GKE later followed by managed Kubernetes, EKS on AWS and AKS on Azure respectively This gives GCP customers the added advantage of having richer  experience with Kubernetes with more security, most cost effective VM's, most features and automated capabilities.
GCP is #1 contributor to Cloud Native Computing Foundation and creator of Kubernetes—adopted by AWS and Azure—which operates across existing on-premises and other clouds.
Connect legacy applications across clouds: Apigee is Google Cloud's API management platform for seamlessly connecting legacy and modern workloads across hybrid and multi-cloud architectures, making it possible to create connected customer experiences.
Write once, run anywhere: Teams can deploy and manage containers on cloud as well as on-prem with Anthos platform that manages multi-cloud and hybrid cloud strategies, helping to accelerate application modernization and development.
Best-in-class security at scale: Risk of data exposure to public networks is minimized with GCP as we are one of the largest privately managed networks. Unlike its competitors, data protection takes a front seat with GCP, with Cloud DLP that helps redact sensitive data with 90+ predefined detectors. GCP is also the only cloud that encrypts data at rest and transit automatically and by default.
Unparalleled, Comprehensive and Well-rounded: GCP is a strong competitor against AWS and Azure with its friendlier interface, better cost optimization options, and more flexible managed compute options. Google's AI-ML  offerings rival other cloud providers with its extensive offerings including Cloud Machine Learning Engine, APIs for Cloud Speech and Translation, Cloud Video Intelligence and much more.
Pricing Comparison Between GCP, AWS, & Azure
Cost optimization is one the strongest suits in Google Cloud's armory. The cloud provider is known for its lowest pricing of the three cloud heavyweights. GCP provides the cloud services you need while helping you avoid the potholes of unnecessary spends. By paying less and gaining more, organizations can now enjoy upto 30-70% reduction in TCO, and a multifold boost in RoI. Here's how.
Uncomplicated Pricing Structure: AWS uses a complex structure that may require use of third-party cost  management tools. Azure also uses a complicated pricing structure  owing to Microsoft's complicated software licensing options and use of situation-based discounts.  Google however, uses the simplest structure for pricing and is tailored for the clients to suit their specific needs.
Cost-efficient billing model: GCP also offers a pay-per-second billing model that lets you save more than other providers on All VM-based instances. AWS offers pay-per-second service only for specific instances, and Azure largely offers a pay-per-minute billing model with pay-per-second available only for specific instances.
All-access Free Trial With More Credits: With GCP, you get a 12-month free trial with access to any Google Cloud services and $300 of credit. While with AWS, you get 12 months free access to limited products and Azure gives a 12-month free trial of certain Azure services with limited usage and $200 of credit.
Cost-efficient Rates Per Instance: GCP gives its basic instance of 2 virtual CPUs and 8 GB of RAM at a 25 percent cheaper rate. A very basic instance of 2 virtual CPUs and 8 GB of RAM may cost you around US$69 per month. The equivalent instance in Azure,will come to US$70/month. N2D VMs with GCP powered by 3rd Generation AMD EPYC processors helped companies see a 30% saving on average, compared to using 2nd Generation AMD EPYC processors.
At Niveus, we have been working closely with customers to provide transformative  google cloud migration services. To know more about GCP migration, pricing, etc, reach out to us at biz@niveussolutions.com.
References: