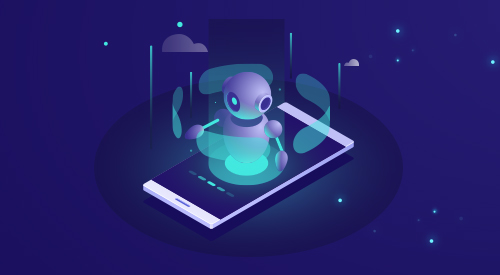 Artificial Intelligence (AI) has become an indispensable force driving digital transformation across industries. Enterprises are increasingly recognizing the potential of AI-powered solutions to streamline operations, enhance customer experiences, and unlock new avenues for growth. In this context, collaborating with technology leaders like Google Cloud to leverage Generative AI solutions will be a game-changer for businesses. We at Niveus are delighted to expand our partnership with Google Cloud to offer GenAI solutions to enterprises across sectors. Let's explore the opportunities possible with this innovation accelerant, highlighting the transformative potential it holds.
Revolutionize your Business and Drive Innovation Across Sectors.
GenAI solutions have become immensely popular across sectors in recent times. From generating realistic images and synthesizing human-like speech to producing personalized recommendations, GenAI solutions open up exciting possibilities for businesses across domains.
Partnership with Google
At Niveus Solutions, innovation is at the core of everything we do. We strive to push boundaries, challenge the status quo, and revolutionize industries through novel and ground-breaking solutions. We empower businesses to stay ahead in a rapidly evolving digital landscape. From AI-driven technologies to transformative data analytics and cloud solutions, Niveus Solutions is committed to delivering innovative strategies and tools that drive growth, enhance efficiency, and unlock new opportunities. Businesses can now embark on a transformational journey of innovation and embrace the future with confidence with GenAI solutions.
When it comes to AI innovation, Google Cloud stands at the forefront, making them a highly valuable partner for Niveus. In staying ahead of the times, the Niveus team is gearing up to leverage the power of Google Cloud's Large Language Models (LLM) and Vertex AI to drive innovation and deliver exceptional solutions of the future to our clients. By utilizing these advanced language models, we are looking to enable businesses to automate and enhance business processes. The Niveus team will leverage the capabilities of LLM to develop intelligent chatbots, conversational agents, and language processing applications that provide seamless and personalized experiences for end-users.
Together, Niveus Solutions and Google Cloud are poised to reshape the future of business through the limitless possibilities of generative AI.
"Generative AI consulting and delivery capabilities from Niveus Solutions will bring real business value to organizations across key industries," says Chandra Sankholkar, Director – Partnerships and Alliances, Google Cloud, India Region. "We're excited to work with Niveus Solutions and customers to accelerate their AI-driven transformations."
Vertex AI & Gen AI
Our solutioning capabilities are enhanced by Vertex AI, a unified platform that streamlines AI development and deployment. With Vertex AI, we efficiently build, train, and deploy models, benefiting from Google Cloud's AutoML capabilities for model creation and customization.
Vertex AI integrates the entire AI development lifecycle, simplifying data preparation, model training, deployment, and monitoring. This frees enterprises to focus on innovation rather than technical complexities.
The platform provides pre-built and customizable AI models, including generative models that generate images, text, and virtual environments. Moreover, Vertex AI democratizes AI development with Google Cloud's AutoML, enabling users with limited expertise to create and deploy custom models. This democratization empowers businesses of all sizes to leverage the true potential of generative AI without extensive technical resources.
Implementing Generative AI Applications Across Sectors
Here are some of the GenAI use cases that Niveus is ready to solve for its customers.
Empowered Virtual AI Bots: Businesses can provide a human-like chat experience for their customers and respond to their questions in natural language. Customers will be able to ask informally framed questions and Vertex AI would browse through the structure or unstructured data to frame a response that is not only human like, but also be able to manage the tone in the conversation. The impact of this includes improved customer experience, enhanced business processes, reduced queries to customer support and need for service representative intervention.
Smart CloudOps: We empower businesses to enable their service management, operations and business management engineers with conversational access to the organization's knowledge base. The business impact is reduction in the time taken to resolve the issue, resolving more tickets in less time, and resolving repetitive tickets without assistance from a tech engineer.
Image metadata and Content creation: We enable extraction of metadata and generation of content for images/video. Generating content relevant to the image and based on the user prompt, using Google Cloud's Generative AI. The business impact includes automated metadata generation, improved content quality, enhanced visual storytelling, streamlined workflow and data-driven insights.
DB Analysis for simpler data discovery: We enable non-technical folks to enter the technical arena, interact with the DB/DWH and perform simple levels of data analytics with automation and AI support. The business impact includes improved efficiency, increased accessibility, and faster data analytics.
Accelerate data discovery for analytics: We enable data democratization by adding an extra data discovery layer with AI support over data mesh/data fabric for everyone in the organization to perform exploration of data. The business impact includes improved data democratization, streamlined data access, and agile response to business needs.
Document analysis for answering customer queries: We streamline and automate responding to customer queries by leveraging automated analysis of comprehensive rule books for businesses. The rule document contains information regarding business rules and procedures, and when a customer brings up a query, the required contents are extracted and paraphrased into a single response. The business impact includes improved customer journey, faster customer onboard, and improved scalability
"I am thrilled at the possibilities that are being birthed with our groundbreaking partnership with Google Cloud. Our shared mission to build Generative AI solutions that are set to revolutionize the way we interact with technology, is a place of great interest for us. By combining Niveus' expertise in artificial intelligence and Google Cloud's cutting-edge infrastructure, we are unlocking unprecedented opportunities for innovation and transformation. Together, we look to shape the future of AI, empowering businesses and individuals with the tools they need to thrive in the digital age. This partnership is a testament to our commitment to pushing boundaries and creating a better world through the power of intelligent technology." Mohsin Khan, CTO, Niveus Solutions 
By expanding our partnership with Google Cloud, Niveus is now offering generative AI solutions, presenting a world of possibilities and transformative potential for businesses across sectors. Generative AI's capabilities in creative content generation, adaptive learning, unstructured data processing, contextual understanding, and endless other possibilities differentiate it from traditional rule-based systems. By collaborating with Niveus, enterprises can now gain access to cutting-edge technology, resources, and expertise, enabling them to harness the transformative power of GenAI.
Embrace The Future Of Business Transformation With Niveus