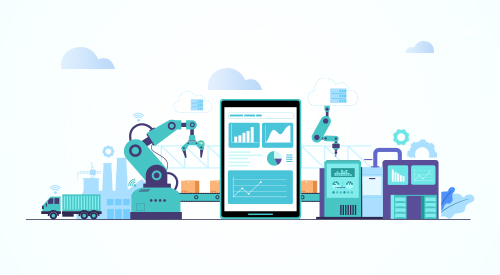 IT infrastructure is the bedrock for businesses in Singapore. This steep dependence has created the need for partners who can build and solve challenges with technology. With the right tools and expertise, a new-age IT infrastructure can open up new business opportunities and solve for the shortcomings of a legacy system. Here, we take a look at why it matters today and more importantly, how IT infrastructure services and cloud consulting companies in Singapore, can help you set up what you need for a digital transformation.
Reshaping the digital landscape with solid IT infrastructures
Businesses on the digital landscape can now reach more customer bases and partners at far lower cost and greater convenience. The digital world is constantly expanding and evolving, and with that, comes the need for updated digital infrastructure. This refers to the systems, applications, and hardware that allow users and their devices to interact with one another. It's important to have a strong digital infrastructure in place in order to support the economy of a digitally-diverse country such as Singapore.
IT infrastructure is a substantial part of any business and without it, everything would cease to function. It is involved in every aspect of a digital native business, from running key business operations and processes, to determining how customers perceive and interact with it, and identifying and creating new avenues for growth. Only with the right IT infrastructure in place, can your business flourish and grow.
Robust digital infrastructures allow for interoperable solutions and facilitates building a far-reaching digital economy for gaining inclusive economic and social development. For a highly digital-forward economy such as Singapore, expanding digital infrastructures on cloud is the next step in infrastructure modernization. Niveus comes with proven expertise and deep knowledge in building solid infrastructure on cloud. With our hybrid and multi-cloud capabilities, we help businesses in Singapore build their infra as per their unique requirements.
As individual businesses innovate with better infrastructure foundations, they also drive their industry to evolve in tandem, and vice versa. By having new and fresh ways of business operations, these innovations in infrastructure can help trigger a reshaping of the digital landscape for the industry itself.
GCP IT infrastructure services in Singapore
Cloud infrastructure is a core part of any digital transformation. With Google Cloud platform's innovation-first infrastructure solutions and services, businesses can accelerate their digital evolutions. With a heavy focus on infrastructure innovation, GCP is continuously driving value for its customers. To solve legacy infrastructure challenges, Singapore's businesses can gain the best of cloud  with GCP to build resilient infrastructures that scale. With infrastructures powered by GCP, businesses can gain better security posture with agile disaster recovery, and low latency. Singapore based Google Cloud Partners such as Niveus, can innovate with GCP capabilities, which makes a big difference in how fast and easy it is to build solutions on Google Cloud. 
5 reasons why you should work with Niveus
Here's how a premier GCP partner such as Niveus can bring the best practices in infrastructure services and consulting – 
Niveus' infrastructure optimization strategy includes zero downtime, failover mechanisms, high availability solutions, proactive monitoring stacks, and integrated deployment pipelines.
With renowned customers across industries such as FSI, Automotive, Media and Entertainment, Healthcare, Digital Native, and the Public Sector, and many more, Niveus is a master at providing infrastructure modernization across industries with GCP. 
Our capabilities enable complete, agile business transformation for our vast clientele, gaining us our infrastructure specialization marking our endeavors within the infrastructure modernization space. 
We enable organizations to adopt procedures and tools to deliver Infrastructure-as-Code (IaC). With IaC, businesses can easily manage their IT infrastructure using configuration files.
We assist organizations to achieve deep visibility and monitoring into their key infrastructure metrics in real-time, allowing for better data -driven decision-making.
We also provide well–rounded and in-depth consulting services with key recommendations and solutions to solve infrastructure related challenges. 
GCP brings some of the best-in-class practices in keeping your infrastructure future-ready. If you would like to find out how Niveus can help map your company's infrastructure strategy with our solutions and services, please email us at biz@niveussolutions.com