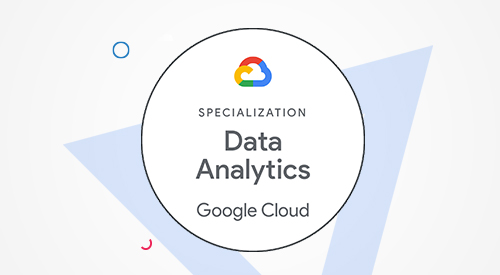 We are happy to announce that we have received our fourth Google Cloud Specialization – Data Analytics! As a Premier Google Cloud Partner, we are looking forward to paving new avenues for innovation and enabling cohesive growth within the ecosystem. The pursuit of new specializations is a commitment we hold dear, earned through our collaborative endeavors across various industries in the digital landscape.
The Data Analytics Specialization is conferred upon Google's partners, who have demonstrated remarkable success in transforming vast volumes of data into insights that drive businesses forward. Our extensive commitment and wealth of experience in this field have yielded transformative data solutions for a multitude of clients.
Google Cloud Platform products included in the Data Analytics Specialization are:
BigQuery
Dataflow
Dataproc
Cloud Pub/Sub
Looker
Cloud Storage
At Niveus, having successfully completed the requirements for the Google Cloud Data Analytics Specialization, we look forward to adding more. Stay tuned for updates on our progress.