Solving For Infrastructure
Modernization
Infrastructure
Modernization
Infrastructure Modernization is the process of transforming legacy systems and hardware solutions by updating them to modern systems. Organizations are swiftly moving away from ageing solutions to fully leverage the benefits that infrastructure modernization offers. Legacy systems pose several limitations in terms of efficiency, agility, productivity and customer satisfaction and are also extremely difficult to scale. The answer to the challenges and limitations of legacy systems lies in infrastructure modernization. Organizations can make their businesses more scalable, agile, secure and future-ready by modernizing the legacy infrastructure.
Infrastructure Modernization
With Niveus
Niveus has successfully enabled infrastructure modernization for industry-leading companies from different sectors. From VM migration, simple lift-and-shift to refactoring and migrating monolithic systems into cloud, Niveus is a proven expert of all. Niveus has enabled modernization of core infrastructure of organizations to offer solutions to meet customer demand, unlock business opportunities and transformation.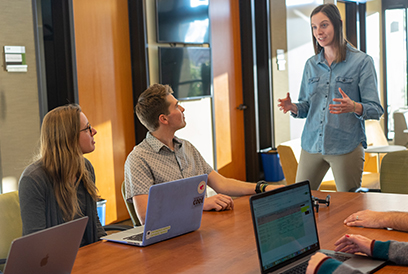 Our Success Stories
Our client, the website optimization platform, was worried about the disruption of service for their large customer base in over 90 countries. Niveus enabled them to achieve migration with zero downtime, with no interruption of service at all. We optimized their infrastructure with failover mechanisms, high availability solutions, proactive infra and application monitoring stacks and integrated deployment pipelines.