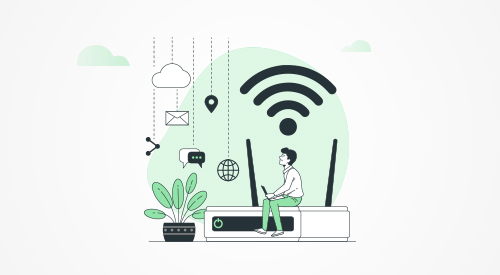 The Internet of Things or IoT is all set to transform the way businesses function in Singapore and Malaysia. It is changing the way we think and the way we do business. While we have already seen businesses using IoT solutions in Singapore/Malaysia, yet the possibilities remain endless with the innovative technology. Here are some of the ways it can transform businesses in Singapore & Malaysia.

There are many misconceptions about IoT. Ideas such as "IoT is only for large enterprises", or "IoT Is just about sensors", can significantly hinder businesses from leveraging their full potential with IoT. While it does offer some amazing benefits, there are areas that do need to be addressed. Before we get into this, let's first understand what it is.
IoT platforms – What do they mean?
IoT is the abbreviation for Internet of Things and this refers to the method of connecting physical devices to the internet. The idea is to connect devices with sensors, so that they can send or receive data that can be used for communication. The Internet of Things (IoT) revolution is here and it is making waves in the business world across the globe. Businesses across industries are using IoT solutions to make their products more versatile and efficient. Here we will look at the various facets of IoT solutions and how a business can use an IoT solution to get a leg up on their competitors. Businesses in Singapore and Malaysia are looking to incorporate this new technology in their daily business practices.
The role of IoT solutions in Singapore and Malaysia
IoT is a concept that is becoming more and more popular in Singapore and other APAC countries lately. The idea is that all the devices and tools around us are connected with each other and can be monitored and controlled using a central processor. These include everything from smart home appliances (such as TVs and refrigerators) to smart office equipment (such as industrial machines and business equipment). Though IoT solutions seem to be the future of businesses in Singapore & Malaysia, only a few have managed to make the leap into the world of IoT. However, IoT solutions are gaining momentum as they can help to solve a wide set of business problems.
With Singapore being a highly competitive country, it is no surprise that businesses are constantly looking for ways to improve their processes, save money and even increase their revenue. IoT solutions are the perfect way to do all three, and with the technology in this day and age, there is no reason why any business shouldn't be making use of IoT solutions.
We live in a world that is increasingly connected, and the Malaysian business landscape is no different. More and more businesses are turning to IoT to streamline their operations and provide better customer experiences in Malaysia. Businesses that are smart enough to make use of this technology will be the ones who will gain a competitive advantage. The question is, how can you make the most of it when you have so many options available?
There are many different IoT platform types and providers to choose from, so it's important to do your research and select the solution that best meets your needs. However, there are a few things to keep in mind when considering an IoT solution for your business. –
First, make sure the platform is secure and that your data will be safe. Second, consider the scalability of the solution and make sure it will be able to grow with your business. Finally, be sure to get a clear understanding of the costs involved so there are no surprises down the road.
The benefits of using IoT solutions
If you're looking for ways to improve your business, IoT solutions are definitely worth considering. With the right solution in place, you can streamline your operations, improve your customer experience, and collect valuable data that can be used to drive your business forward. Wherever you are on your digital transformation journey, IoT can help create efficiencies and quality in many ways, such as:
Increase operational efficiencies and quality
Shift to predictive and proactive maintenance
Create new business models driven by AI & IoT
Round out theoretical data scenarios with real-world sensor data
Increase yield and production
Add monitoring services to your own portfolio
Build a modern workplace and rethink staffing models in a hybrid world
The different IoT solutions available
IoT applications in Singapore and Malaysia help industries simplify, automate, and control processes with speed and accuracy. While it has many notable applications, new business models and revenue streams can be built as they allow businesses to create real-time data to develop new products and services. IoT devices also help businesses collect data quickly and accurately. This quick data analysis can help businesses improve services and products faster than if they were to manually collect and analyze the data, which could take years.
For example, wearable health-tracking devices can keep track of patients' heart rates remotely. The data can then be analyzed in real-time, which enables doctors to detect irregularities and monitor a patient. This way, they can provide the patients with the needed care as soon as symptoms show up.
Our IoT solution was adapted to build a telematics platform with real-time monitoring and analytics for TVS motors. With our IoT-powered solution, TVS is rapidly transforming how its connected vehicle users are interacting with the company and improving its customer services. Within its connected ecosystem of car owners, garages and auto parts suppliers, TVS is innovating the way their drivers are tackling on-road and operational challenges with its telematics IoT platform.
Collecting and leveraging user data for personalized services and marketing, covers almost every organization. The solution could revolutionize marketing solutions, provide hyper-personalisation and improve business visibility and services for manufacturing, retail and other customer-facing organizations.
For example, it can be used to track inventory levels and automatically reorder products when they run low.
IoT solutions can also be used to monitor equipment for maintenance purposes, and to collect data that can be used to improve business processes.
IoT solution providers in Singapore & Malaysia
Cloud service providers help businesses leverage turnkey solutions with cloud-based IoT implementations.  Google cloud IoT platform, for example, helps to connect, manage and ingest data from multiple IoT devices. Their cloud-native solutions and products offer a complete set of tools to build, deploy and scale IoT applications. The cloud service provider provides end-to-end security and reliable connectivity to devices. It also offers a comprehensive set of analytics and machine learning tools to process and derive insights from IoT data.
Niveus, as a GCP Partner in APAC, takes a more in-depth look at what exactly IoT is. Our solutions are tailored for better relevance to booming Singapore and Malaysia businesses, and how your business can take advantage of our IoT solutions. We have a team of experienced IoT experts who can help your business take advantage of this transformative technology. We offer a range of IoT solutions that can be customized to your specific needs, including data collection and analysis, asset tracking, and more. IoT solutions are gaining momentum as they can help to solve a wide set of business problems. These solutions are the future of businesses in Singapore. Contact us today to learn more about how we can help your business leverage the power of IoT. Email us at biz@niveussolutions.com