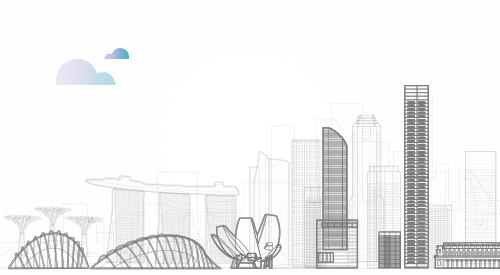 Businesses need to keep modernizing themselves to ensure that they can keep up with the way their industry is evolving. As cloud technology is booming especially in the APAC regions, businesses are learning to move to and evolve within the digital sphere. New industry-transforming softwares and other technologies offer businesses the tools they need to innovate, adapt, and scale easily. With the cloud market in Singapore becoming more competitive, it is easy to get lost and not know where to start. This is where Google Cloud partners in Singapore are useful. A Google cloud partner has extensive experience with the kind of work that cloud technology is doing. Here's a rundown on the advantages of cloud partners such as Niveus and how they can help you.
Why the need for a Google Cloud partner in Singapore?
While Google Cloud offers a complete set of cloud development tools that allow businesses to develop, deploy and manage applications at scale, GCP partners help businesses adopt and leverage Google Cloud, these tools and products for operational solutions, alongside other services that include consulting, training, APIs and custom development. Here are a few reasons why partners are a need and not an afterthought –
Deep expertise – Partners such as Niveus develop deep expertise in a wide range of cloud technology with Google-certified engineers working on bringing innovative and fresh solutions. By working with a team that knows the ins and outs of cloud, organizations can bypass the tedious and risky option of solutioning themselves.
Well equipped – Google Cloud partners are well-equipped to help businesses move their applications, data and infrastructure to the cloud, and to keep them secure, compliant and up to date with advanced access to Google's support systems.
Latest cloud technology – Google Cloud partners can also help businesses take advantage of cloud innovations, including the latest products and features, training and certification.
Streamlines business focus – By allowing the partners to take over the nitty gritty details of digital transformation on cloud, businesses can free up their own IT teams to better focus on maintaining and optimizing their business operations. 
Accelerating your digital transformation journey – Partners help you to not only solidly root organization to cloud but also accelerate your modernization process on cloud.
What makes Niveus a top Google Cloud partner?
Niveus is an award-winning cloud engineering services firm & a Premier GCP Partner, with multiple Google Cloud specializations and more than 30 expertise, and an excellent team of over 600 cloud experts. We have been helping businesses in Singapore and India to tackle business challenges and modernize themselves on the cloud. The industries we specialize in include BFSI, Digital Natives, Manufacturing, Healthcare, Retail, Automotive, Media & Entertainment. We have experience with all spheres of cloud technology including private, public, as well as hybrid and multi-cloud. You can trust our team to help you accomplish anything because they go above and beyond to ensure the best of cloud service is provided.
Niveus can be your trusted Google Cloud partner in Singapore. We are here to help you transform your business with Google Cloud. Get in touch with us at biz@niveussolutions.com