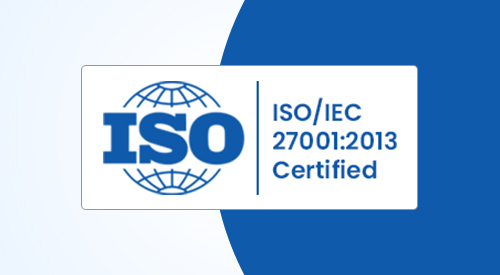 We have received ISO/IEC 27001:2013 certification. This certification affirms that Niveus Solutions meets the highest international standards of information security management and security compliance.

The essentials that are set out in ISO/IEC 27001:2013 are generic, intended to be applicable to every organization regardless of its type, size or nature. It includes requirements for establishing, implementing, maintaining, and continuously improving information security management systems in the context of an organization.
What this means for Niveus' customers
We are a highly focused and specialized cloud engineering services provider with a wide range of offerings such as application, data, and infrastructure modernization. Security and scaling are our top priorities along with customer satisfaction and safety being our primary concerns. In addition to meeting the requirements of the certification, Niveus aims to deliver new benchmarks in the international stage for cloud standards and security. 
Accomplishing ISO/IEC 27001:2013 certification is a consequential milestone for Niveus Solutions that emphasizes the importance on how we perceive data security and its compliance.