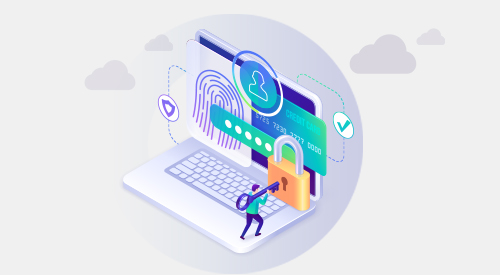 Cloud-based networks are becoming increasingly popular. That's because they allow organizations to use resources and capabilities from all across the globe, giving them the potential to grow and scale their business. But the cloud does come with its own set of security and compliance challenges. This blog will look at how Prisma Cloud by Palo Alto can help organizations to overcome these challenges.

What is Prisma Cloud ?
Palo Alto's Prisma Cloud is a cloud native security platform that enables organizations to secure their cloud native infrastructure and cloud native applications using a single dashboard. It offers comprehensive visibility and threat detection across the organization's hybrid, multi-cloud infrastructure. With Prisma Cloud, it can protect all of their cloud-based workloads and data, including applications and services hosted on all the major public clouds, including Google Cloud. It also supports on-premises workloads.
Benefits of Prisma Cloud
We all know that security is a top priority for any company and the development of a cloud-based solution is a challenge. Even a huge cloud security vendor can be hacked, which is why the security of the cloud is becoming a top priority for many organizations. Prisma is a secure and flexible platform, which is easy to use and has many benefits.
Prisma Cloud – because of its revolutionary, proprietary technology and patented security measures – works with their cloud providers to enable organizations to conduct micro-segmentation as well as host, container and serverless computing environment audits. Organizations don't have to worry anymore about potential vulnerabilities or malware that could cause the company's information technology investments to be out of compliance.
Prisma correlates disparate data sets to help organizations get deep visibility into how their servers are performing and whether or not they're safe. If a problem's found, an Enforcer can prevent bad things from happening while a Defender will make sure they never happen again.
With Prisma, organizations can secure infrastructure, applications and data across hybrid and multi-cloud environments from a single dashboard.
Prisma integrates the best security capabilities from some of the most innovative startups in the field and delivers them on an enhanced platform to provide first-of-their kind protection across multiple web applications and APIs. From malware detection to intrusion protection, Prisma Cloud keeps your applications safe for all its scalable cloud-based security controls.
Prisma Cloud integrates with DevOps tools across infrastructure, containers and serverless functions to empower your application delivery pipeline. Powerful runtime protection enables efficient remediation of vulnerabilities along the full application lifecycle: from deployment to monitoring, including updates for all components in your IaC compliant infrastructure definition. This is unified security for DevOps teams.
Key differentiators
A single user experience addressing all cloud security needs from a single-pane-of-glass.
Quick, simple onboarding within seconds
Trustworthy & reliable – 77% of the Fortune 100 companies leverage Prisma
Sole solution that provides agentless scanning and agent-based protection
Integrated with developer and DevOps workflows to identify and fix vulnerabilities and compliance issues before they deploy it into production
Renowned leader in the field with more than 2,700 customers and counting
Here's what Prisma does
Cloud code security – Prisma identifies and fixes misconfigurations in Terraform, CloudFormation, ARM, Kubernetes, and other IaC templates enabling developers to specify and manage infrastructure more efficiently and make changes to various segments of cloud service while allowing security teams to fine-tune their use of IaC systems.
Cloud security posture management – organizations can adopt a healthy posture throughout the cloud with Prisma while responding to threats and stay compliant in public cloud environments.
Cloud workload protection – organizations can protect their apps across its lifecycle by securing hosts, containers and serverless functions.
Cloud network security – organizations can gain network visibility and enforce micro-segmentation while also securing trust boundaries.
Cloud identity security – Prisma specializes in enforcing necessary permissions and ensuring the right identities are securely in place when it comes to keeping everything safe and secure.
Prisma Cloud helps you prevent attacks, giving you the power to protect your cloud native infrastructure and cloud native applications. To get started with Prisma, send us an email at biz@niveussolutions.com