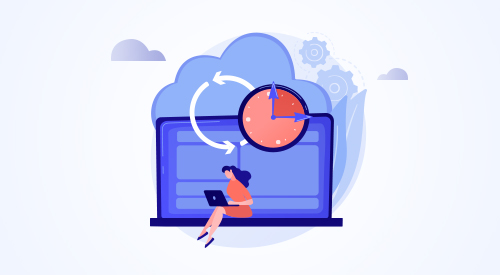 Cloud computing provides a flexible and scalable environment for running complex business applications. However, there are challenges to overcome, such as security and policy enforcement. This is where cloud management tools come into play. They can help to address concerns and provide a secure, manageable and easily auditable cloud environment. With the rise of the cloud in Singapore and a bigger push by the government for businesses to embrace the technology, the need for a cost and infrastructure management tool for the cloud is an identifiable requirement. Here we will look at the different cloud management tools in Singapore with GCP, why they are being used, and how you can start taking advantage of these tools in your business.

The cloud is not a new technology but it is still one of the most underutilized technologies in the business world today. It is crucial that businesses leverage the cloud cost management tools in Singapore that are available to assist business processes, and enable businesses to make informed decisions with their cloud infrastructure. The right cloud management tool helps an organization to perform various cloud-related operations. With the help of these management tools, organizations can take better care of their cloud applications, users, and storage.
Implement the right cloud management tools
In the past, businesses used to worry about managing the data centers, having enough computing power and storage. Earlier, they had to make sure everything was working, backed up and secured in order to ensure business continuity. But today, cloud computing has turned the business world upside down. Even as Singapore remains a prime adopter of cloud, not everyone is gaining the full benefits that come with the new technology. As businesses shift their attention from cloud migration to cloud management, there is a noticeable prominence for management tools. Choosing a suitable cloud service provider should ideally also include considerations on the management tools they provide and the autonomy businesses can enjoy over their own cloud environments. 
Managing cloud infrastructures has been made simpler with GCP. You no longer need to worry about the exponential cost of your infrastructure and the tedious process of monitoring cloud storage. With our solutions, you can now fully manage the entire cloud infrastructure of your company by yourself.
GCP cloud infrastructure management tools
With GCP, a path to more predictable cloud Infrastructure management can be leveraged by organizations with its plethora of cloud management tools in Singapore. 
The Google Cloud app: This is Google Cloud Platform in a mobile app, allowing businesses to manage Google Cloud Platform services from their Android or iOS device. Google Cloud Platform's mobile app gives you a quick and easy way to stay on top of production issues. You can monitor and manage Google Cloud Platform resources from your iOS and Android device, including projects, billing, App Engine apps, and Compute Engine VMs. Plus, you can receive and respond to alerts to help address production-impacting issues quickly.
Active Assist is a portfolio of intelligent tools that optimizes cloud operations with recommendations. It helps to cut costs, boost performance, reinforce security, and even recommends sustainable decisions for a more profound cloud experience.
Cloud Endpoints, a GCP tool, allows developers to develop API gateways with an extensible service proxy. It uses an NGINX-based proxy and distributed architecture for performance and scale. By using an OpenAPI Specification or one of the available API frameworks, Cloud Endpoints provides the tools needed for API development and insight with Cloud Logging, Cloud Monitoring, and Cloud Trace. The tool also uses Firebase Authentication to provide convenient ways to control access to your API and to validate every API call. By integrating with these services, you can easily identify the users of your web or mobile application.
Apigee, Google Cloud's API management platform, provides businesses with API security, monitoring and analytics. The platform provides GCP users with better digital experiences for older backend services, microservices, hybrid or multi-cloud environments, and fully serverless stacks. 
Terraform Enterprise is also a powerful tool for managing Google Cloud resources. With its declarative configuration files, Terraform lets you provision virtual machines, containers, storage, and networking resources quickly and easily. Terraform's Infrastructure-as-Code (IaC) approach supports DevOps best practices for change management, making it an essential tool for any DevOps engineer.
Config Connector reduces the complexity and cognitive load for developers by allowing them to manage Google Cloud resources through Kubernetes. With Config Connector, your environments can leverage RBAC for access control, single source of configuration and desired state management, eventual consistency and reconciliation.
GCP cloud cost management tool
Cloud cost management tools typically work with a number of cloud-based platforms from which you can control your costs. These tools can report on cloud costs, resource usage, usage history, usage trends and can forecast future costs. A cloud cost management tool has the potential to drastically reduce your cost of use for both internal IT and cloud platforms. Here's how GCP helps businesses manage their costs better-
GCP's Resource hierarchy provision allows organizations to structure resources for fine-grained management and cost allocation. With this, GCP helps organizations to enforce organizational policies with granular permissions at different levels in the resource hierarchy. This kind of enforcement of policies help to control who can spend, and who has administrative and cost-viewing permissions
GCP also provides organizations with reports, dashboards, budgets, and alerts. This allows businesses to
Get bird's eye view of current cost trends and forecasts with intuitive reports in the Cloud Console
Set budgets to closely monitor costs and alert stakeholders through email or Pub/Sub when exceeding defined budget thresholds
Create custom dashboards for teams with Looker Studio.
GCP provides a recommendation tool that can help you optimize business costs and usage for greater efficiency. Businesses can easily apply the recommendations for immediate cost savings.
Managing the cloud can be a challenging task. However, using Google Cloud Platform offers an intuitive user experience, so you don't have to worry about managing your infrastructure. With its array of cloud management tools, GCP allows you to focus on your core business, and enables you to easily scale your resources up and down depending on your business' needs. If you're looking to learn more about GCP's various cost management tools, we're more than happy to provide you with a walkthrough of what GCP can do. Email us at biz@niveussolutions.com for more information.