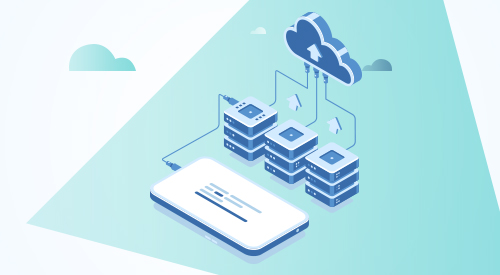 Cloud migration is at the forefront of business modernization, especially for businesses within the APAC region. With its key benefits such as flexibility and scalability, businesses are identifying cloud as the way forward. Yet, migration is only truly effective when it is done right. The wrong moves in the foundation can spell disaster for a business that is new to cloud. For businesses looking for cloud migration services in Singapore and Malaysia, here are a few pointers:

Cloud migration services in Singapore & Malaysia
According to a study done among different areas of cloud adoption, 72% of business leaders within the APAC region agree that the benefits of cloud outweigh the barriers. 70% of organizations in Singapore and Malaysia stated that cloud computing has greatly or moderately improved their organizational effectiveness.
However, almost one-third of Singaporean (32%) and Malaysian (27%) organizations were noted to have failed to realize all the benefits from cloud computing. The root cause for this has been largely linked to a lack of integration of their migration plan into a broader business transformation strategy.
We believe that by integrating the right cloud migration strategy into the core of the broader digital transformation strategy, businesses can gain the full potential of cloud. Preparation is the key for a successful migration.
Preparing to adopt the cloud? Here's a checklist for Singapore & Malaysia
Before Migration: Clear understanding of your business requirements, goals and what you aim to achieve with cloud, is a prerequisite for a successful migration. These details will be used to create a sound migration strategy. The strategy should include –
The cloud migration tools you intend to use
Identifying which of your frequently used workloads (apps, data and infra) that would benefit from being housed in the cloud
The baseline metrics of your current solution, and key performance indicators (KPIs) for a post-migration cloud environment
Choosing the right partner is critical to execute a successful cloud migration, to help you navigate the complex process, provide the right level of service, data protection, and be responsive to your needs over time
Executing Your Migration: If you follow these cloud migration best practices, you can minimize downtime and other issues:
Assess your data privacy requirements and migrate as per regulations and compliance requirements
Determine the dependencies you have and line them up accordingly to identify how to best migrate your applications
Begin migrating with the least critical workloads, as a test process. This will help you move on to larger workloads, once you are confident.
Limit the impact of downtime with a solid plan to migrate without long hours of service disruption. This could even include scheduled migrations during off-hours
Consider leveraging an automated or manual test to verify that everything has migrated successfully
Post Migration: Assess whether the migration has achieved your KPIs and identify new goals on cloud for you to achieve. Consider expanding your budgets on cloud for the areas that are showing key performance and RoI.
Key considerations for cloud migration
How do businesses begin a cloud migration? Or if you're already on cloud, how do you update and improve your cloud environment. IT infrastructure providers can help you determine the best migration option for your business, but you will need to consider several factors before making a decision –
Infrastructure stack – Ensure that the infrastructure offerings of your cloud service provider matches your specific needs. An execution stack that is complete and robust is essential for any IT workload. It should include servers, OS, networking, and storage. If any of these components are missing or not up to par, it could impact the performance of your entire operation.
Cloud workload analysis – Determine whether you can achieve the same level of capacity, performance, utilization, security, and availability, within the service parameters promised by the provider. Compare with other providers to determine the best suited option in terms of cost, performance, and future prospects including your cloud expansion plans.
Data protection – The data protection for cloud-based systems differ from those for on-premise systems. Ensuring data security, integrity, consistency, and providing for business continuity, will require new methods for protecting data suited for the threats on cloud.
Service accessibility – A major necessity for businesses on cloud is maintaining high-availability – where the infrastructure can automatically switch the location of services without troubling end-users. Customers' access to your services can be improved by extending the reach and location of your service (from centrally located to globally dispersed). Yet, for a truly global solution, you need a truly global service provider. Your IaaS provider's geographical deployment, and its provisions for accessibility should also be taken into consideration.
Security and compliance – When you store data in the cloud, you no longer have physical control over it. This is why security is such an important concern for cloud infrastructure. You need to make sure that your IaaS provider will help you meet all of your compliance obligations as well as has the right security models in place to ensure cyber security on cloud for your assets. In some cases, you may even be legally banned from hosting certain workloads in the public cloud.
Choose the right cloud migration solution provider: Niveus
With Google Cloud, businesses in Singapore and Malaysia can migrate hassle-free, leveraging all the benefits that cloud has to offer. Cloud service partners such as Niveus, help businesses to migrate securely with confidence. Our extensive work among top players within FSI, healthcare, manufacturing & retail, transportation, logistics, and so much more, has allowed us to accelerate migration for a plethora of businesses.
If you are looking for cloud migration services in Singapore or Malaysia, we would be happy to help you with our solutions. Email us at biz@niveussolutions.com to know more.