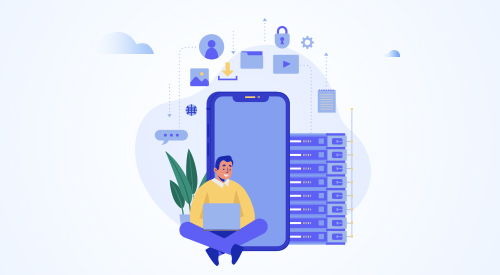 Google Cloud has been operating in Asia for a while now and has become the preferred choice for many businesses. However, Google Cloud CDN is a powerful tool that most companies and marketing agencies are not taking advantage of. This tool allows you to reduce the latency of your website by using Google's servers around the world as a proxy. When you use it, your website cuts down at least 80% of the latency that it would normally have. Here we will explain the benefits of using Google Cloud CDN in Singapore, the pricing model, and how you can use the tool.
Optimize your video streaming With Google Cloud CDN
The global Content Delivery Networks (CDN) market size is forecast to reach a size of US$ 16100 million by 2028, with a CAGR of 7.0% during the review period. This is due in part to the COVID-19 pandemic, which has caused an increase in demand for CDN services. The growth then demands the need for the right services in the field.
Google Cloud CDN in Singapore
The Asia Pacific region has the highest CDN market growth rate at 33%, and there are a number of reasons why the Asia market is driving the development of CDN services. One reason is that the region is home to a large number of internet users, as well as a growing number of businesses that are establishing an online presence. Additionally, for technologically advanced countries such as Singapore, the region's infrastructure is continuing to develop, which provides more opportunities for CDN providers to expand their services.
The mobile ecosystem in Asia is also a big factor in the growth of CDNs here. With so many mobile subscriptions, countries such as Singapore are great places for content consumption. Mobile optimizations like device detection and network detection are being shifted to the edge to deliver content faster to users across different mobile devices. Today's CDNs have been transformed to allow computing power on the edge due to this need.
While the online education industry within APAC has seen significant growth in recent years, it comes with its own set of challenges. CDNs are key to ensuring a stable and secure user experience, as they can help mitigate some of the industry's pain points, including unpredictable network latency, distributed lecturers and students, multi-directional communications, and audio and video lagging.
Today, bandwidth is not a problem. The question is, what can you do with that bandwidth? Google Cloud CDN is a global cloud service that caches your static content at the edge of the Internet and is highly optimized for video streaming. It is a great way to serve video to your users around the world, even if you have non-video content as well. Let's take a look at what Google Cloud CDN can do.
What is Google Cloud CDN?
Google Cloud Platform (GCP) is a cloud computing platform from Google, which has several cloud services to offer. Cloud CDN is one of them, which is a content delivery network (CDN) that helps in speeding up websites and applications. Google Cloud CDN is designed to deliver content faster and more efficiently. It does this by dividing content into small pieces and then distributing these pieces across a network of servers in locations that are close to the users. The content can be stored in any of the Google data centers that are located in Singapore and across the world.
CDN stores and delivers your files to your users. It is an extremely reliable platform and can handle the load of millions of users. This makes it ideal for companies that have to deal with high volumes of traffic on a daily basis. If you're a Singaporean company and you're looking for a content delivery network, Google Cloud CDN is a great option, as it will help you deliver content at lightning-fast speeds, while providing reliability and scalability.
How does Google CDN benefit businesses?
The Google Cloud CDN works by caching copies of your content at points across the globe. When a user requests your content, Google quickly delivers it from the closest edge point. This reduces the distance your content travels and speeds up delivery, which reduces bandwidth costs and increases your site's responsiveness. Google Cloud CDN is a complex network, but don't let that frighten you. You can use Cloud CDN in your applications by using a simple HTTP request.
By placing your content on Google servers, you make it available to end users with an uncongested, high-speed connection. Google CDN caches only the files that your users request, not entire websites or files. This means that you retain full control over your content and presentation. Google CDN makes it easy to get your content in front of users around the world and to ensure that they get the highest-quality experience.
With a CDN service such as the Google Cloud CDN, you can increase your website loading speed, improve your rankings, and accelerate your website impact.
Niveus case studies
Niveus Solutions has worked with a major media client to push the video segment to Google CDN for live streaming, improving the videos' start-up time and the overall video experience across their streaming platforms.
Google Cloud CDN pricing
Google Cloud CDN is a great way to serve your content quickly and efficiently with its user-centric pricing model. With GCP CDN, you're only charged for bandwidth and HTTP/HTTPS requests on cache hits, and on cache misses you're additionally charged for cache fill bandwidth. New customers get $300 in free credits to spend on Cloud CDN, so it's a great way to try out the service. If you plan to serve a large volume of content from Cloud CDN, that is more than 500 TB per month, volume-based discounts are available for a better RoI.
Google Cloud CDN in Singapore is a highly secure and reliable Content Distribution Network (CDN) service that accelerates the delivery of your content and reduces the load on your servers.
Learn How CDN Can Help Your Organization