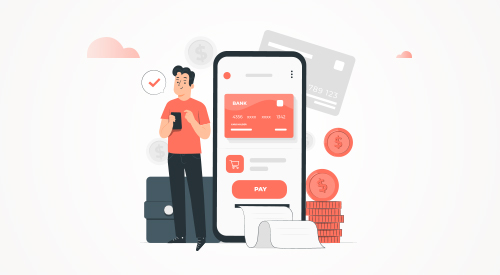 Digital transformation is a buzzword that banks and financial institutions are throwing around a lot. In reality, it takes a lot of effort to transform a business digitally. Companies need to look at the infrastructure, marketing and sales process, and many other things that need to be addressed to make the change. The banking industry is one of the most competitive industries in Singapore. To be relevant and to keep pace with the fast-changing technology, banks are adopting cloud technology to transform the overall experience of their clients. Google Cloud Platform can help with digital transformation in the banking industry in Singapore.
Digitize Your Banking Experience With Niveus
The world's digital transformation is in full swing. The huge and growing penetration of smartphones and the growing number of digital services are increasing the need for IT firms in Singapore to find ways to provide innovative digital solutions to customers. For many businesses, the move to the digital space is a natural progression and the next step in their own business evolution. Given the current pace of development and the seemingly limitless prospect of the Asia Pacific region, it is natural for financial institutions, such as banks and insurance companies, to be attracted and to seek opportunities in this region.
The future of digital transformation in banking industry
Banking and financial services, like most industries, have been rapidly adopting digital technology to improve their customer experience. This has, in turn, led to the emergence of the "digital bank". The question, however, is what does a digital bank mean for customers? Could this be the end of physical branches as we know them? Let's have a look at how digital banking has become a reality, and what it means for the future of banking.
Banks that are not focusing on digital will lose immense revenue to competitors who are. This is the reason why banks are looking to tap into the power of the cloud to improve their customer experience. Using the cloud to support their digital transformation in banking in Singapore and other APAC regions, is a logical thing to do. What banks need to know is that there are many different cloud providers in the market. They all offer similar services but with different levels of maturity and complexity. A bank has to make a well-informed decision while choosing the right cloud partner. And they have to set up the right development environment and the right processes to manage their cloud environment. This is where Google Cloud Platform (GCP) comes in.
Google Cloud Platform for digital transformation in banking
Google Cloud Platform can help transform applications into intelligent, data-driven offerings. With their platform's breadth and depth, businesses can launch new products and services faster, improve customer experience, and gain insights to boost performance.
Google Cloud Platform's suite of powerful, flexible, and user-friendly services enables businesses to increase revenue, save money, and build customer loyalty. As a Premier GCP partner in Singapore, Google Cloud Platform helps us improve your customer experience with the agility and flexibility to deliver new features to market. With partners such as Niveus, your organization can easily create and deploy new features for your FSI customers without fear that it will impact your infrastructure. We can innovate and iterate extremely quickly.
A lot of banks in the world have been exploring the use of public cloud for years now, but there are still many that have not made the jump or who are still in the trial phase. While there is a lot of hype around the cloud, it is important to consider whether it is the right solution for a business, and the challenges that come with it.
3 benefits of digital transformation in banking
Singapore is a country known for its affinity for technology, and the banking industry is no exception. For bank managers in Singapore, digital transformation is a way to improve business efficiency, engage customers and stay competitive. With banks using technology to offer more products and services, we need to look into what makes digital transformation so important for banks. If you're in the banking industry and wondering about how digital transformation can benefit your company, here are 3 reasons why you should start thinking about it now.
Data security: One of the most important things to consider when moving to the cloud is data security and privacy. Data security and privacy is a growing concern for individuals and businesses. With the recent increase in data-targeted digital attacks, people are even more concerned about the security of their personal data. Even in Singapore, the Personal Data Protection Commission (PDPC) has been cracking down on data privacy violations. In recent years, Singapore has seen an influx of financial technology companies looking to provide innovative solutions for the banking and insurance industry. With the rise of FinTech innovation in Singapore, the data security of the banking industry is at stake. The very nature of FinTech is the creation of digital platforms that allow customers and businesses to transact, share information, and store data. This has been made possible by the digital transformation that is happening in Singapore. In fact, one of the main reasons why Singapore is going through a digital transformation is because of the FinTech boom. This is where Google Cloud Platform comes into play. Our GCP security and privacy overview details the security measures we take to protect your data, including best practices in cloud data management and storage.
Application availability: Your customers expect that they can bank at any time and from anywhere. As a bank, you must deliver on this expectation by offering a frictionless and delightful user experience. The challenge is that your business needs to invest in a digital transformation that will enable you to meet this expectation. The good news is that Google Cloud Platform (GCP) can help you to transform your business and deliver a new level of engagement to your customers. You'll be able to connect with your customers faster, and provide them with the information and experiences they want, when they want them. With GCP, you'll have an unparalleled ability to capitalize on new opportunities, and engage with customers like never before. Google Cloud Platform is the intelligent cloud, built for your business. With Google Cloud Platform, you can quickly and reliably grow your business, improve and increase your engagement with your customers, and reduce your costs.
Infrastructure agility: Google Cloud Platform (GCP) gives you the agility to modify your systems and applications without changing your hardware, lowering your costs and increasing reliability. Our Infrastructure-as-a-Service (IaaS) is designed for customers who want to focus on their applications and leave the infrastructure details to us. Google Cloud Platform supports the open source Kubernetes container orchestration system to help you build and run your applications at a massive scale. Our cloud experts are here to help you build a flexible and scalable application without the long-term expense or risk of owning physical hardware. Every business has its own challenges. Google Cloud Platform solutions are built with agility to respond to the needs of your business. Whether you're moving to the cloud for the first time or you're adding cloud to an existing IT environment, our solutions help you lower costs, improve performance, simplify complex infrastructure, and provide enhanced security.
Niveus' digital banking transformation case studies
We are driving innovation and digital transformation in banking in Singapore. Here are a few of our global clients who have benefitted.
We built a new age digital banking platform for a top private bank in India, servicing a range of products, enabled v-KYC for a seamless onboarding experience with instant operational account ready for transactions in under 3 minutes
We accelerated the loan application process for a leading housing finance organization with an instant services platform, facilitating loan disbursement of over US $200M
We empowered sales officers of a major private bank with a modern aggregator platform with all the information about clients and prospects in one place to boost upsell and cross-sell processes
The digital age is here to stay. Banking has been transformed by innovations in areas such as online banking, mobile banking, and digital payments. The financial industry is changing rapidly, and there is a growing urgency for banks to embrace the digital transformation sweeping the world of finance. In the next few years, new technologies could completely reshape banking, and this could start a new era of banking. However, banks need to be able to handle new technologies and the disruptions to business that they can cause. If you want your organization to be competitive and grow, you need to be able to constantly innovate, which often means moving to the cloud. Google Cloud Platform is a great option for banks looking to make the most of their digital transformation. It is a powerful and easy to use platform that enables you to develop, test, and deploy applications faster than ever before.
Increase Agility & Scalability Of Your Banking Apps With Digital Transformation