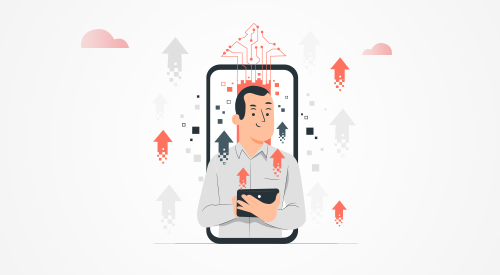 The automotive industry is experiencing a critical transformation driven by various factors. Evolving customer expectations demand connected and personalized experiences, while the rise of electric and autonomous vehicles necessitates the integration of advanced digital technologies. Data-driven decision-making, supply chain optimization, and market disruptions further highlight the need for digital transformation in the automotive sector. Additionally, embracing digital technologies enhances safety, security, and opens doors to new business models. For automotive enterprises, it is not a matter of choice but a necessity to stay competitive and relevant in a rapidly changing landscape. Here, we will take a look at the digital transformation in the automotive industry and the road ahead with GCP.
Unleash Innovation With Niveus: Cloud Tech In The Auto Industry
In response to the challenges in the industry, the adoption of cloud technology, particularly Google Cloud Platform (GCP), plays a crucial role in empowering the automotive industry's digital transformation. Cloud computing offers scalability, flexibility, and cost-efficiency, enabling seamless integration of data and analytics. GCP's specialized services cater to connected vehicles, predictive maintenance, supply chain optimization, and improved customer experiences, fueling innovation and growth in the automotive sector. As we explore the impact of GCP, it becomes evident that embracing cloud technology is the key to accelerating the automotive industry's journey into the future.
Future Outlook: The Road Ahead for Digital Transformation in the Automotive Industry
Looking ahead, the future of digital transformation in the automotive industry with Google Cloud Platform holds immense promise. As the automotive industry continues its digital transformation journey, it faces a future brimming with emerging trends and technologies. From exploring the impact of 5G connectivity, blockchain applications, and sustainability initiatives, the cloud and GCP are intricately involved in shaping the future of mobility in the automotive sector. By harnessing GCP's advanced capabilities, the automotive sector is poised to fully embrace electric and autonomous vehicles, offer personalized experiences, and optimize operations. The road ahead is paved with unprecedented opportunities for the industry to create smarter, safer, and sustainable mobility solutions, propelling automotive digital transformation to new heights.
The Role of AI and Machine Learning in Shaping the Future of Mobility
Artificial Intelligence (AI) and Machine Learning (ML) are poised to revolutionize the automotive landscape, and GCP stands as a catalyst for this transformation. From advanced driver-assistance systems (ADAS) to predictive maintenance and personalized in-car experiences, AI and ML are key enablers for improved safety, efficiency, and convenience in vehicles. AI and ML strategies are emerging as powerful enablers for a smarter, more connected, and safer mobility ecosystem. AI-powered advanced driver-assistance systems enhance vehicle safety by providing real-time insights and decision-making capabilities. ML algorithms analyze vast amounts of data to optimize route planning, reduce congestion, and improve fuel efficiency. Personalized in-car experiences driven by AI cater to individual preferences, creating a seamless and enjoyable journey for passengers. The future of mobility with AI and ML is extensive, promising a new era of efficiency, sustainability, and convenience for the automotive industry and its customers.
GCP's Evolving Services to Meet Future Automotive Demands
As the automotive industry evolves, so does Google Cloud Platform to meet the ever-changing demands of the sector. GCP's robust infrastructure, data analytics, and Internet of Things (IoT) solutions are tailored to address the unique challenges and opportunities in the automotive sector. With a focus on scalability, real-time data processing, and security, GCP empowers automotive enterprises to build and deploy connected vehicle solutions, predictive maintenance, and advanced analytics. As the industry embraces electric and autonomous vehicles, GCP's evolving services stand ready to support the automotive sector in shaping a smarter, more sustainable, and connected future of mobility.
The digital transformation in the automotive industry with GCP is bright and dynamic, driven by emerging technologies and a commitment to innovation. Embracing these trends and GCP's evolving services, the automotive industry is set to accelerate into a future where mobility is smarter, greener, and more connected than ever before.
Cloud Services Tailored for the Automotive Industry
As a leading cloud service provider, Google Cloud Platform (GCP) offers a suite of specialized services that cater specifically to the unique requirements of the automotive industry. By harnessing the power of GCP, automotive enterprises can unlock new possibilities and drive digital innovation in the following areas:
1. Connected Vehicle Solutions: GCP enables automotive companies to build and deploy connected vehicle solutions seamlessly. By leveraging IoT (Internet of Things) technologies and advanced data analytics, GCP facilitates real-time communication between vehicles, infrastructure, and backend systems. This connectivity enhances vehicle functionality, enabling features like remote diagnostics, over-the-air updates, and vehicle-to-everything (V2X) communication. Connected vehicle solutions improve driver safety, optimize traffic management, and pave the way for autonomous driving capabilities.
2. Predictive Maintenance and Analytics: GCP's advanced data analytics capabilities are instrumental in implementing predictive maintenance for automotive fleets. By collecting and analyzing vehicle sensor data in real-time, automotive companies can proactively identify and address potential maintenance issues before they escalate. Predictive maintenance minimizes downtime, reduces maintenance costs, and ensures optimal vehicle performance and reliability.
3. Supply Chain Optimization: GCP's powerful data analytics and AI-driven tools streamline supply chain management for automotive enterprises. By integrating data from suppliers, manufacturers, and distributors, GCP enables end-to-end visibility and real-time tracking of inventory and production processes. This optimization enhances supply chain efficiency, minimizes delays, and allows automotive companies to respond swiftly to changing market demands.
4. Enhanced Customer Experience: GCP empowers automotive enterprises to deliver personalized and engaging customer experiences. By analyzing customer data and preferences, GCP enables companies to offer tailored services, such as personalized in-car infotainment, location-based offers, and vehicle-specific recommendations. This enhanced customer experience fosters brand loyalty and strengthens the relationship between automotive companies and their customers.
Incorporating GCP's tailored services, automotive enterprises can stay at the forefront of digital transformation, accelerating the development of innovative products and services. GCP's robust infrastructure, scalability, and security features further ensure that automotive companies can harness the full potential of cloud technology to drive growth and success in a rapidly evolving industry.
Niveus Case Studies: GCP in the Automotive Sector
As a top Google Cloud Partner in India, we are helping the top players in the automotive industry. With major manufacturers and retailers among our clientele, we have had extensive experience in the industry, delivering revolutionary solutions that drive the digital transformation in the automotive industry. Here are some of the implementations we have accomplished.
Enterprise Mobile App Development: Niveus assisted the client, an Indian multinational automotive manufacturing corporation, in revamping their existing enterprise mobile app, which was burdened by outdated monolithic architecture and scalability issues. By employing the latest technology and architecture constraints, Niveus improved usability, leading to increased user adoption and enhanced customer service. The application's modernization encompassed analyzing the tech stack and customer journeys, ensuring a streamlined experience from booking to delivery, benefiting both current and potential buyers.
Performance Monitoring & Analytics Dashboard: The client, a multinational automotive manufacturing corporation, aimed to enhance the performance monitoring and analytics dashboard of their data platform, which enables farmers and manufacturers to oversee their tractors' performance and operation parameters. We added a data analytics and reporting layer to the platform, offering a user-friendly interface for farmers to access dashboards and streamline information retrieval from various tools, saving time and increasing efficiency.
Pre-Booking & Online Booking Platform For Connecting Customers & Auto Dealers At Scale: Niveus assisted a leading global automotive manufacturer in creating a scalable and responsive microsite capable of handling peak loads during pre-booking and booking stages for customers and dealers when launching their latest line of SUVs. The site was expected to handle approximately 5 million concurrent users per hour. The platform caters to three user categories: end-users, dealers, and the client's sales/admin team. The app developed by Niveus included deep linking features for marketing-driven user acquisition and analytics, dynamic price updates based on quotas, and integration with Payment Gateway (PayU), Email, SMS, and WhatsApp for alerts during the launch window.
Telematics Solutions with Real-time Monitoring and Analytics for TVS motors: TVS, a leading automotive manufacturer in the two wheeler, sought to deploy a telematics solution to track their vehicles and events in real-time, providing users with live information on various aspects of vehicle operation and fleet management. The platform was designed to handle 5000 vehicles initially. We developed APIs and a dashboard app for customers to access real-time vehicle information, including trip details and vehicle health. The monitoring system ensured safety measures such as GPS tracking, accident-prone area notifications, and speed and driving behavior monitoring.
Data Pipeline Automation: An Indian multinational automotive manufacturing corporation sought to resolve data quality issues in their data used for ML models using low-code tools. Niveus facilitated data pipeline automation to combine customer and product-related data from 7 business units into a master data table, set to migrate to GCP's BigQuery. Additionally, Niveus implemented a custom recommendation ML model to address data quality concerns in specific business units. The solution also included a data quality dashboard for better visibility and monitoring.
Revolutionizing the Road: Accelerate Your Automotive Digital Transformation