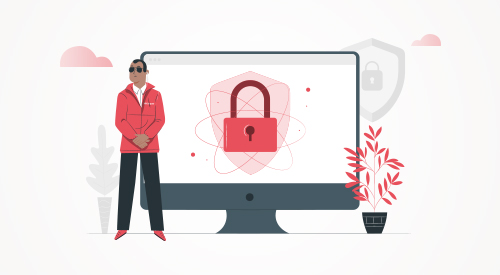 In Singapore, security is a top priority for businesses and organizations. Enterprise security products play a vital role in keeping your company secure and your data safe. Here we give a comprehensive overview of the security landscape and the top enterprise security products in Singapore.
Leverage Niveus' expertise in securing enterprises on cloud
There is an influx of security companies flooding the market with their various offerings. The market can be a bit complex when it comes to building a business case for them. Cloud service providers specialize in providing genuinely innovative, highly-customizable security solutions for enterprises of all sizes. Google, with its extensive expertise across industries, provides advanced enterprise security products and services.
Why is security a priority for every enterprise?
The security of the enterprise is the first priority of any company. In today's world of digital technology, there are a lot of cyber threats on the internet. As such, the most important thing to protect your identity, confidential data, and integrity of the data. The importance of data security cannot be overstated. Whether you are a startup or an established enterprise, you need security against threats towards your data.
However, the traditional approach to security that we often see among enterprises in Singapore, has its limitations. One of the biggest issues with the traditional security approach is that it is often reactive in nature. Often, the security is put in place only after the data has been compromised or lost. This leaves a lot of scope for the security flaws to be exploited by attackers. The reactive approach is also not able to provide protection against the zero-day threats that enterprises face every day.
What are the top enterprise security products in Singapore?
The rise of cyber attacks and data breaches has led to a growing demand for enterprise security products in Singapore. With the vast amount of sensitive information at risk, companies are looking for new ways to protect their data.Here are some of the top Google Cloud security products that you can leverage to secure your business.
Cloud Armor and reCAPTCHA Enterprise – Cloud Armor specifically protects against denial of service and filters external web requests. It also functions as a full-fledged Web Application Firewall. reCAPTCHA Enterprise defends your website against bot-based attacks, fraudulent activity, spam, and abuse.
Apigee – It provides a simple and easy way to build security into your APIs. It can more accurately distinguish between valid and invalid API traffic. With features to control traffic, and enforce security, Apigee is the perfect platform for managing your Google Cloud assets.
Security Command Center – It is the security and risk management platform for Google Cloud. It offers benefits such as centralized visibility and control, compliance maintenance reports, and threat detection.
Google Cloud also provides a wide variety of enterprise security products for securing their cloud environments, including:
Access Transparency providing visibility through near real-time logs.
Advanced Protection Program to help enforce the use of security keys and block access to untrusted apps. The product also allows for enhanced scanning for email threats.
Assured Workloads brings compliance and security controls for sensitive workloads.
Binary Authorization helps deploy only trusted containers on Google Kubernetes Engine.
Chronicle Security Operations provides cloud-native suite enabling customers to detect, investigate and respond to cyberthreats.
Chronicle SIEM for accelerating security operations with threat detection, investigation and response to threats instantly.
Cloud Asset Inventory to enable businesses to view, monitor, and analyze Google Cloud and Anthos assets across projects and services.
Cloud Data Loss Prevention that helps with sensitive data inspection, classification, and redaction platform.
Cloud Key Management to help manage encryption keys on Google Cloud.
Confidential Computing for encrypting data in use with confidential VMs.
Endpoint Management for device management from one place for Android, iOS, Windows, Chrome OS, MacOS, and Linux.
Firewalls to protect your cloud resources.
Packet Mirroring to help clone the traffic of specific instances in your Virtual Private Cloud (VPC) network and forward it for examination.
Risk Protection Program (preview) to reduce security risk and gain access to an exclusive cyber insurance policy.
Secret Manager to store API keys, passwords, certificates, and other sensitive data.
Security Center to protect your organization with security analytics and best practice recommendations from Google. Actionable security insights for Google Workspace.
Shielded VMs providing virtual machines hardened with security controls and defenses.
Chronicle SOAR to enable fast and effective response to cyber threats by combining playbook automation, case management and integrated threat intelligence.
Vault bringing Data retention and eDiscovery for Google Workspace.
VPC Service Controls for protecting sensitive data in Google Cloud services using security perimeters.
VM Manager provides OS patch management, OS configuration management, and OS inventory management.
How to choose the right security provider?
The internet is a world of boundless opportunities, but it's also filled with infinite threats. Our lives and fortunes are increasingly dependent on the seamless functioning of our computers and the internet. This means that the risks of the digital world are real and ever-present. Singapore is a hub of communications technology. The country is quickly becoming a market for information technology services and solutions.
With the growth of the IT industry, it's only natural that the demand from the security industry will rise. With attacks originating from both inside and outside the country, it is crucial that a company's network is properly secured. One of the top ways to stay safe is to enlist the help of a reputable security provider.
When it comes to choosing an enterprise security cloud provider in Singapore, not all products and providers are alike. In fact, the sheer number of players on the market can make it difficult to understand exactly what you need. nsure that you choose a company that offers comprehensive services. One that will be able to protect your data as well as your cloud assets. The right cloud partner can help you develop a comprehensive security solution. This will help to protect your organization from a wide range of threats.
Securing your business' data is one of the most important things you can do. In Singapore, GCP's cutting-edge security solutions are designed to protect businesses from the ever-evolving threats posed by cyber criminals. Their team of highly skilled security experts are constantly developing new ways to keep businesses safe from attack. In addition to their excellent security solutions, they also offer a wide range of other IT services to improve their overall performance. Here at Niveus, we bring robust enterprise security products & solutions to help you ensure business continuity.
Arm Your Enterprise With The Right Security Products With GCP