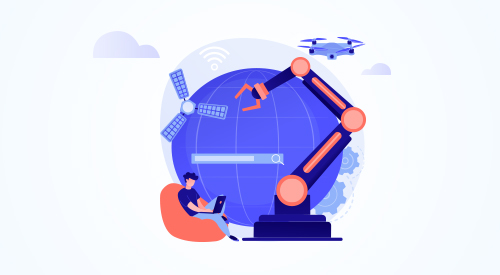 For any enterprise, cloud migration can be a daunting journey. The responsibility of migrating assets of large caliber, spread across server after server, can be overwhelming for the uninformed. Identifying where to begin, existing legacy systems, and where everything that needs to be migrated currently resides or even discovering what needs to be migrated, are some of the many things to be considered. Optimizing cost for this entire operation has to also take equal or more precedence. Here is where Stratozone, GCP's automated infrastructure discovery tool, eases migration to the cloud for enterprises.
Simplify your enterprise's cloud migration journey with the power of Stratozone
Cost optimization on Google Cloud can be achieved through various means, such as using cloud-based services that offer pay-as-you-go pricing models, or by taking advantage of cloud readiness tools that help you optimize your resource utilization.
The process of migration can be tedious and cumbersome. It can be fraught with challenges including inaccurate assessment of workloads, complex on-prem storage solutions, inefficient cloud migration options, over/under provisioning of cloud resources, and more. Stratozone addresses these challenges, and more for businesses looking to migrate to GCP.
Stratozone – Infrastructure assessment tool with discovery
Stratozone is a fast and comprehensive assessment tool from Google Cloud that helps you migrate your infrastructure to Google Cloud while optimizing cost on cloud. You can compare cost for the components you plan to migrate, importing them from other sources of data directly into the Stratozone portal.
The assessment arms businesses with actionable insights based on the configuration, utilization, network-dependencies, and installed applications, for each server, allowing them to make data-driven decisions for their cloud migration. There are two modes for Stratozone operation – manual and automated. 
Stratozone GCP assessment automation
Stratozone Rapid Assessment automates the discovery and assessment of infrastructure, saving time, effort and cost. The StratoProbe is a data collector application that automatically discovers and scans your existing servers and databases. It collects all required metrics for a successful migration to Google Cloud including machine data (capacity, model, hardware), machine performance (CPU, memory, storage), installed application names. The information is automatically sent to the Stratozone portal, where the cost analysis and migration plan can be completed. This automated discovery can be very helpful when the assets are spread across multiple unknown locations. It requires a VM on which it has to be installed (using exe file) and requires line-of-sight visibility to all resources that have to be scanned.
Using Stratozone for your infrastructure assessment provides several advantages:
Stratozone is a quick and easy installation that can have you up and running in less than 45 minutes. Once installed, Stratozone can collect data from thousands of resources in a matter of hours with initial results received within a few days.
The process of finding your resources does not require an agent with Stratozone. This means that you need not deploy any hardware, appliances, or agents. The agnostic nature of the discovery process allows it to be used for physical or virtual resources.
All of the data that is collected by Stratozone is heavily encrypted in transit and at rest. This way, none of the sensitive information that you input into the system is ever accessed or seen by anyone who doesn't have explicit permission. You also have a lot of control over which data is sent to Stratozone through the use of built-in data anonymization features. So, you can always be sure that your personal information is safe and secure.
Features of Stratozone
Efficiently discovers the environment
Captures critical requirements
Shows what goes where
Picks the best-fit GCP products
Creates a business case for GCP (TCO-ROI)
Delivers an executive-level transition proposal
Other features also include:
Inventory analysis – Stratozone will analyze the entire workload that exists before mapping out the suitable migration journey
Capacity planning (auto rightsizing) – It also rightsizes the cloud capacity required based on the workload being migrated
Cloud-fit scoring – It evaluates how suitable a workload is for migration to cloud based on comparative benefits
Server dependency mapping – It identifies all the elements in an ecosystem and understands how they work together before migrating
Financial modeling – It evaluates the pricing for the migration and what would be the best cost optimization options available
Compete pricing (if required) – It compares GCP pricing for the workload against on-prem and other cloud providers
GCP spend analysis (with discounts) – It analyses total spend and suggests the available discounts for a more refined cost optimization option
Data privacy and security
As all data is encrypted in transit and at rest, customers can anonymize any data they do not wish to reveal. This maintains data security and protection allowing businesses to migrate without fear of data threats on cloud. The security levels for data protection includes 3 layers –
Level 1 – The default level, which sends all collected information as it was collected
Level 2 – All collected IP addresses are obfuscated before being sent to the Stratozone portal
Level 3 – All collected IP addresses, machine names, server names, and domain names are obfuscated before being sent to the Stratozone portal.
Data that is not collected:
User information or profiles
Data underlying any applications
Data in your databases or file storage
Application configuration files
Data subject to PCI or HIPAA regulations
With Stratozone, you can bypass the tedious manual process of discovery and get right down to the business of identifying your current spend and making informed decisions on how to migrate to GCP.
Migrate with confidence with Stratozone